Aircraft to join charter fleet next month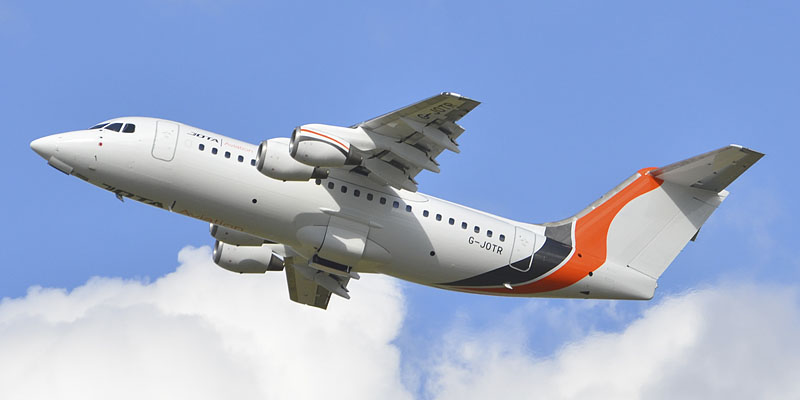 Jota Aviation, the independently owned ACMI charter airline confirmed today the signing of a Letter of Intent (LOI) with leasing company Falko Regional Aircraft for an Avro RJ100 regional jet.  The ex-Brussels Airlines aircraft (former registration OO-DWJ, Serial Number E3355) is due to arrive at Jota Aviation's London Southend Airport base before the end of April, joining an Avro RJ85 and BAe 146-200.  Jota Aviation Managing Director Andy Green confirmed the news as the European Regions Airline Association gathered for its 2017 Spring Meeting in Copenhagen.
"We are delighted to have identified a highly suitable aircraft and the Jota Group will be purchasing the jet from Falko later next month," commented Andy Green.  It will be re-registered to fly under the G register as G-JOTS.  Jota Aviation also intends to further expand the fleet with a dedicated freighter variant too, as previously announced.
The aircraft is scheduled to go into service in May with  97 seats configured in a five abreast layout, following a maintenance check at Avalon Aero at Cranfield Airport and full repaint to Jota's colours.   "Its arrival will be well timed for the summer period when the legacy carriers get busier and tend to depend on sub charter, short term leases," said Head of Commercial Mike Sessions.
Europe's legacy and regional airlines are progressing with their plans to phase out this aircraft type companies, including Malmo, Swiss International, CityJet, so the supply is there for us, especially for London City Airport, he added.
The new RJ100 will join Jota's Avro RJ85, BAe 146-200 and two Beechcraft King Air turboprops, one of which is dedicated to freight.
29th March, 2017 PRESS RELEASE