JetBlue stays true to its locally curated roots by selecting ice cream producers on both coasts to meet demand for Mint's coast-to-coast expansion
NEW YORK–(BUSINESS WIRE)– JetBlue (NASDAQ:JBLU) today announced its newest addition to its Mint experience with a locally curated ice cream program that features favorite flavors from artisanal ice makers based in Boston, Los Angeles, Miami, New York and San Francisco. The fresh approach to its ice cream program allows JetBlue to stay true to Mint's locally curated roots as it expands the premium experience to new cities on both coasts.
This Smart News Release features multimedia. View the full release here: http://www.businesswire.com/news/home/20170508005900/en/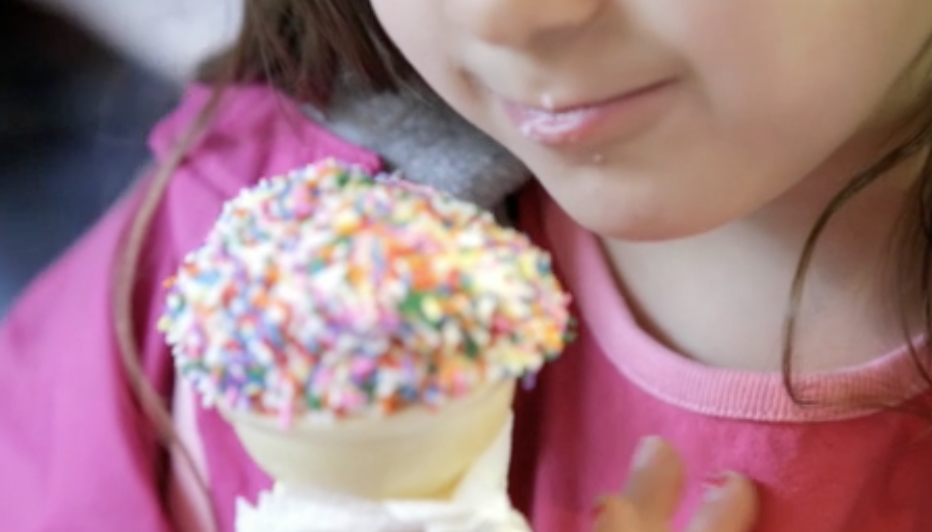 Mint offers a more personal approach to service and features exceptional hospitality from specially trained crewmembers. These local purveyors will offer a rotating selection of ice cream flavors giving Mint customers a taste – literally – of the region from where their flight departs.
Blue Marble: This Brooklyn shop had been serving ridiculously delicious organic ice cream in Mint since the launch of the service in 2014. Classic, straight-forward and pure flavors such as blueberry ice cream and blood orange sorbet continue to delight the taste buds of flyers on transcontinental service. Blue Marble will be served on all Mint flights departing from JFK.
Coolhaus: Founded in Los Angeles in 2008 as a food truck delivering sweet scoops, the ice cream powerhouse has a national fleet that now will even be found at 30,000 feet. Travelers will enjoy truly unique, sweet-meets-savory flavors, including dirty mint ice cream and strawberry mojito sorbet. Coolhaus will be served on all Mint flights departing from Los Angeles.
Double Rainbow: This San Francisco super-premium ice cream contains only the freshest and purest ingredients, resulting in a rich and delectable creamy treat. Awarded the best ice cream in America, flyers will be hooked on dulce de leche and raspberry sorbet after just one spoonful.Double Rainbow will be served on all Mint flights departing from San Francisco.
The Frieze: This 30-year-old ice cream factory, known for delivering sweet scoops to those in South Florida, brings some of its most popular creations to the skies, including its renowned Indian mango sorbet and banana rama ice cream. The Frieze will be served on all Mint flights departing from Fort Lauderdale-Hollywood.
Toscanini's: Serving the best ice cream in Boston since 1981, this successful small business has become a Cambridge institution and brings its hand-made gourmet delights, including signature flavors B3 (brown butter, brown sugar and brownie) ice cream and berry sorbet to those in Mint. Toscanini's will be served on all Mint flights departing from Boston.
"These are the local artisanal ice creams you wait in line for on a hot summer night, not the industrial dairy dessert products that you'd find in other premium cabins," said Jamie Perry, vice president of marketing. "Mint's expansion gives us the opportunity to discover amazing new local partners across our network bringing the best ingredients and scrumptious sweets to our customers."
Since launching, Mint has become a favorite way for celebrities, technology executives, creatives, and entrepreneurs to travel across the country. Recognized by Fast Company's Innovation by Design Awards, which honors innovative and disruptive design that pushes boundaries and seeks to change the world, Mint continues to offer stellar service and address the needs of the modern traveler. JetBlue keeps Mint's food offering fresh by developing meaningful relationships in the culinary industry and showcasing the exceptional flavors of the cities served. In April, JetBlue launched pre-arrival cookies with the culinary empire Milk Bar and on redeye flights, Milk Bar's Hard Body green juice (a selection from Milk Bar's "LIFE" line of healthy products) and well-known Bagel Rounds are now served in a Milk Bar to-go bag.
The regional ice cream program offers customers the chance to indulge in decadent flavors while enjoying the Mint experience, including the longest fully-flat bed seating in the U.S. domestic premium market (a), fully enclosed private suites, a 15-inch flat screen with complimentary entertainment and the unmatched hospitality of JetBlue crewmembers.
About Mint:
JetBlue introduced its alternative to outdated business class offerings – offered at an affordable price – making premium travel more accessible and opened a new market untapped by high-fare carriers. Re-imagining the domestic premium experience, JetBlue introduced private suites, the longest fully-flat bed in the U.S. domestic premium market (a), complimentary entertainment options and hospitality-trained crewmembers. Mint customers also enjoy a signature cocktail, a tapas-style menu curated by New York City restaurant Saxon + Parole as well as fresh espresso-based drinks from Brooklyn Roasting Company, and bottles from some of America's best artisan winemakers, specially curated by our wine expert Jon Bonné.
Overall, Mint has exceeded expectations and continues to expand to even more cities on the east and west coasts as well as in the Caribbean. JetBlue plans to bring Mint to 13 cities with over 70 flights per day by the end of 2018. Mint is currently offered on select flights to Aruba, Barbados, Boston, Fort Lauderdale, Grenada, Los Angeles, New York, Saint Lucia, Saint Maarten and San Francisco. New service to Las Vegas and San Diego begins in 2017.
(a) Based on avg. length of lie-flat beds on domestic premium flights operated by U.S. airlines.