Iran Air
Iranian Minister of Transport Akhoundi discussed Airbus' participation in the program during his visit to Paris in June and a trip by French Foreign Minister Laurent Fabius to Tehran last week as well as other issues, the details of which trickled into the press on Monday.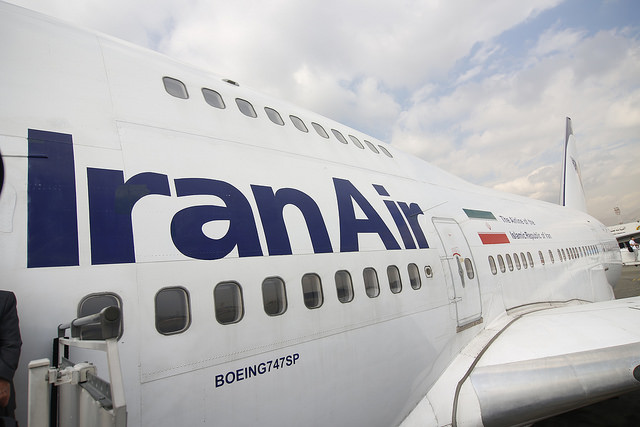 About 50% of Iran's aviation fleet belongs to Airbuses. In my visit to France, we held dialogue with the company's chief executive and demanded a plan for reconstruction of our aviation fleet, he said. However, we are in contact with Boeing as well and representatives of the company will arrive in Iran soon, Akhoundi added, according to the minutes of the talks published by the Ministry of Transportation.
Caretaker director of the Civil Aviation Organization Mohammad Khodakarami said each of Iran's leading airlines, Iran Air and Aseman, will need 100 new aircraft for the start. Asked to specify the number of the airliners which the country intends to buy, the official said: The arrival of new planes depends on the transportation market inside the country and abroad. If we have 300 operational aircraft in the next five years, it can balance demand and supply.
He said Iran will purchase planes from Boeing and Airbus in equal numbers. Iran will buy a total of 80-90 planes per year from the two aviation giants in the first phase of renovating its air fleet, Khodakarami added.
Minister Akhoundi has said Iran needs 300-400 new aircraft worth $20 billion at minimum to refurbish its aviation fleet. The country plans $80 billion of investment in total to revitalize its transportation network, including $25 billion on improving rail infrastructure and $30 billion on roads and motorways, he said in Paris in June.
According to the minister, Iran has already purchased 100 locomotives from France's Alstom and is in further talks with Germany's Siemens for electrification of the Tehran-Mashhad railroad for a length of 1,000 kilometers.
French companies will be also invited to the Imam Khomeini International Airport (IKIA) expansion project, including construction of a free trade zone, as well as renovation of the country's air traffic control system.
Meanwhile, head of Transport Ministry's external financing council said Aéroports de Paris (ADP) had been picked to develop IKIA. In his visit to Iran, French Foreign Minister Laurent Fabius specially mentioned Imam Khomeini International Airport as one of his favorite projects. He distinctly named ADP which can enter into the project, Asghar Fakhriyeh Kashan said. He said ADP executives have traveled to Iran, demanding to carry out the project under the BOT (build, operate, transfer) contract, but due to certain issues including sovereignty matters related to IKIA we are not very much OK with BOT and think BLT (build, lease, transfer) is a better method.