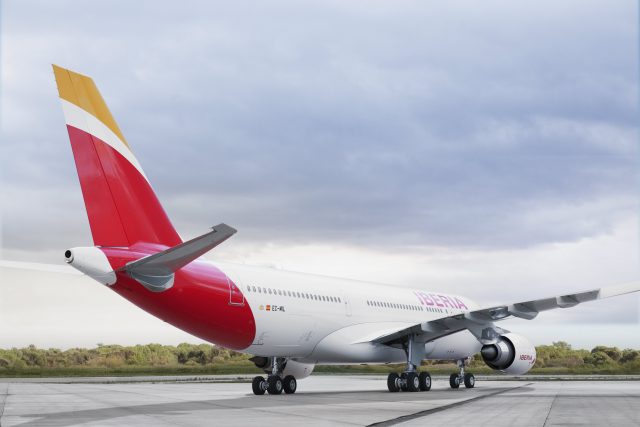 Just a quick look at what to expect from Iberia in 2018.
New Service
Beginning in April, it's more California!! To the daily Los Angeles service Iberia is adding the spectacular City by the Bay, San Francisco, flying three times a week. Meanwhile, in Central America, where it currently flies to Guatemala City, Panama City, San José (Costa Rica) San Salvador (El Salvador), and Tegucigalpa (Honduras), they've already just added thrice-weekly airlift to Nicaragua's capital Managua, gateway to marvelous colonial cities like Granada and León as well as the ecotourism and beachy delights on the region's largest country. Madrid-Managua will include a stop in Guatemala City. More details on both new routes below!
Increased Service
Summer service will resume to San Juan, Puerto Rico (with up to five flights per week instead of three as this past year), as well as to Boston.
Marking the year anniversary of the new service to Tokyo, Iberia boosted its weekly flights from three to five. They've also boosted their flights to Vienna, and to Porto in northern Portugal.
And Iberia upgraded the aircraft on our Tel Aviv route to long-haul Airbus 330-220, with more comfortable seats, seat-back entertainment, and business-class seats that convert to flat beds.
In the words of CEO Luis Gallego, "our plan for the future and our commitment to our passengers is what carries us forward, step by step. The possibility of maintaining these routes, improve our service, and enter new markets in the future will depend on our ability to continue improving our competitiveness."
In other words, expect more good stuff to come!
San Francisco Schedule
Flights
Days
From
To
Depatures
Arrivals
IB6175
Monday, WednesdayFriday
MAD
SFO
12:25 pm
4 pm
IB6174
SFO
MAD
6 pm
2:15 pm
Managua Schedule
Flights
Days
From
To
Departures
Arrivals
IB6343
Monday, Wednesday, Friday
MAD
GUA
12:25
3:40 pm
IB6344
GUA
MGA
5:10  pm
6:30 pm
IB6344
MGA
MAD
7:45 pm
3:15  pm
January 1, 2018 – 
Iberia Airlines