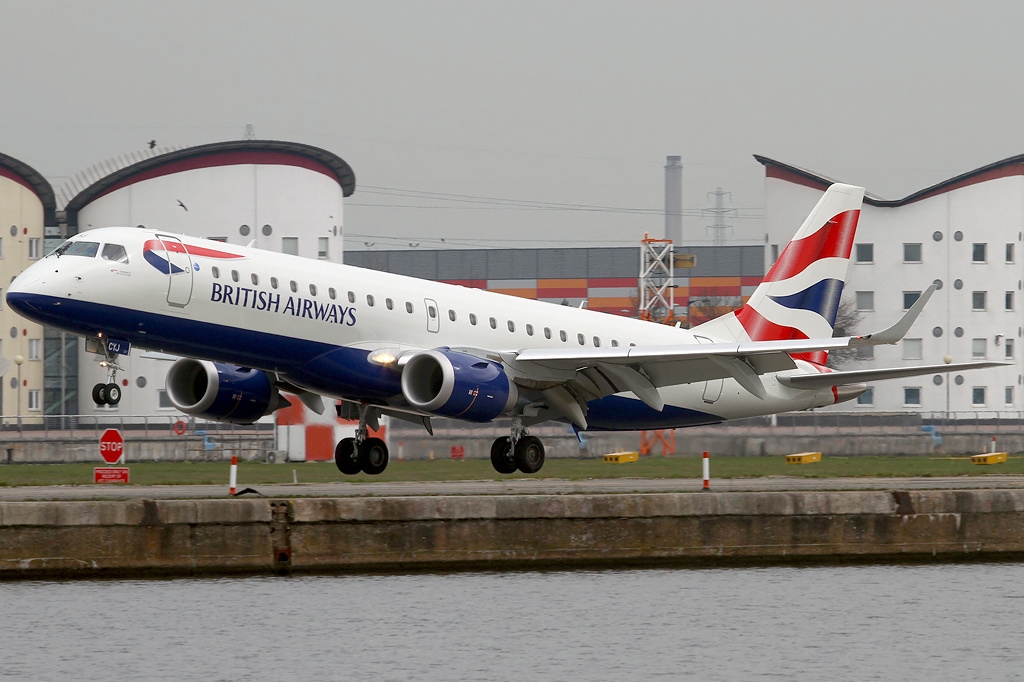 British Airways is strengthening its German network and aircraft fleet at London City Airport this summer with two new routes and an additional Embraer 190 jet.
New three-a-day flights will launch to both Berlin and Hamburg, which together with existing services to Dusseldorf and Frankfurt means the airline will operate more than 70 flights each week to Germany direct from the Docklands.
The additional 98-seat aircraft, arriving in June, will be the 20th Embraer to join the British Airways fleet at London City, and will create 20 new jobs at the airport as well as additional roles for the many companies that supply the airline.
The extra routes mean that British Airways will have its busiest ever summer at London City Airport where it will operate over half the flights.
It will be the first time British Airways has operated to Berlin from London City. The new route launches on June 19 on an Embraer jet and each way hand baggage only fares are available from £49.
Hamburg is currently served by British Airways' franchise partner SunAir but from May 8 British Airways will take over the route using larger Saab 2000 aircraft, more than doubling the number of seats available. Each way hand baggage only fares are available from £79.
Luke Hayhoe, British Airways' general manager commercial and customer, London City, said: "Germany is a very important market for us and these new routes give both our business and leisure customers a much wider choice of destinations with a well-timed schedule. As the largest airline operating at London City we are giving customers what they want, excellent network and frequencies, a choice of 32 destinations in the UK, Europe and the USA and low all-inclusive fares.
"We are also delighted to take delivery of our 20th Embraer, an aircraft which is very popular with our customers for its comfort, style and low noise and emissions levels."