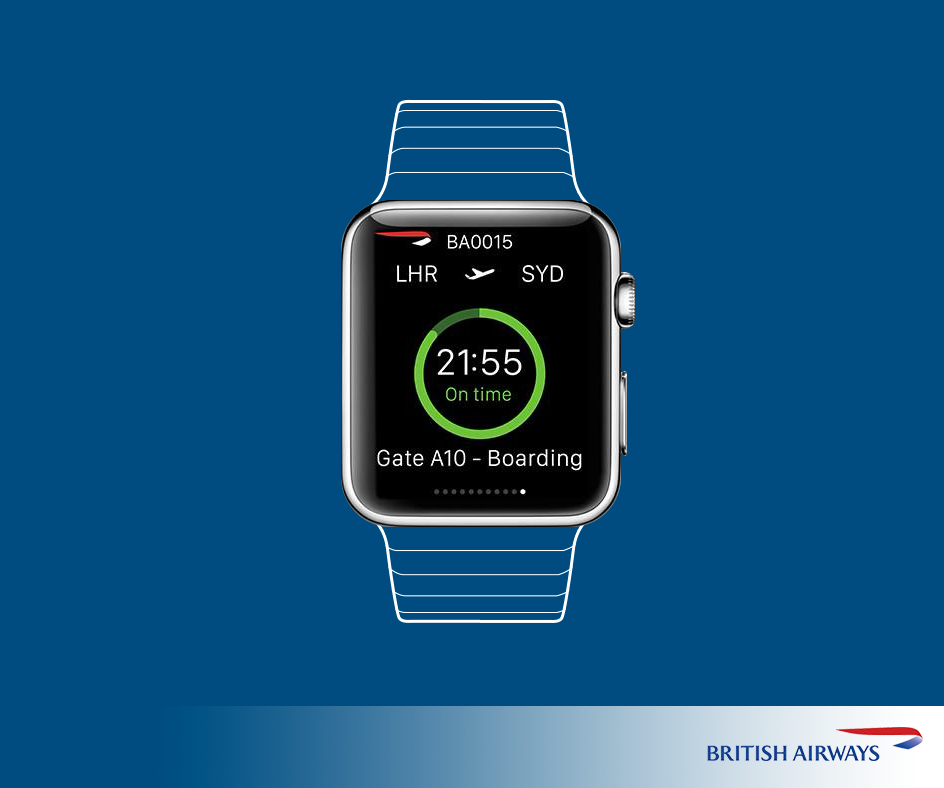 The British Airways app on Apple Watch makes it even easier for you to keep up to date with your latest flight information.
You can keep track of the key information about your flight with a glance at your wrist:
Flight number
Route
Departure time
Countdown to departure time
On time status
Weather at your destination
You can also receive information about your flight's gate status, with notifications sent direct to your wrist when your gate status changes (available at London Heathrow Terminals 3 and 5).
At selected airports you'll also be able to scan your Passbook boarding pass at security and boarding gates.
To use the BA app on Apple Watch simply download the latest version of the app from the App Store.