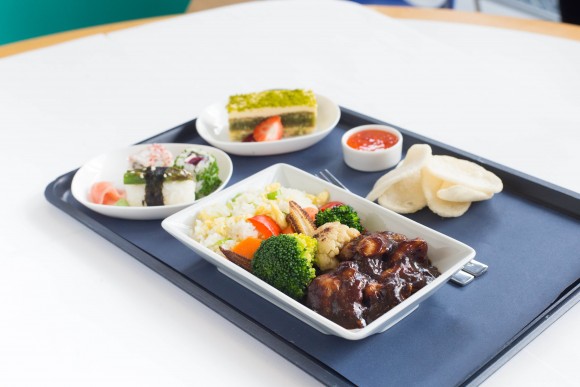 Until now, BA has always insisted that free inflight catering is an essential part of its product. But in a bid to compete with its low-fare airline rivals, British Airways is set to abandon its policy of giving away complimentary meals to all of its passengers.
Alex Cruz, who became chairman and chief executive of BA in April after having been the head of low-cost Vueling, believes the carrier should begin charging short-haul customers for meals and snacks. And Mr Cruz wants to offer upscale products, therefore he is understood to be considering bringing in Waitrose to supply high-quality snacks at premium prices, in a move to boost revenues from short-haul flights.
In recent years BA has struggled against its competitor easyJet, which has always charged customers for food and drink since its inception in 1995, in particular at Gatwick, where easyJet now flies 42 per cent of the airport's passengers.
While customers on longer BA flights to destinations such as Greece and Turkey are still treated to a three-course meal, the introduction of a new premium product range could offer the carrier a new stream of revenue.
Its rivals Flybe and easyJet sells passengers hot or cold dishes at prices ranging from £3.00 to £4.50 and airport retailers have also also increased the range and quality of food available to take on board.
Some BA cabin crew are concerned that an increase in choice, and the need to handle payments, would sharply increase their workload, especially on shorter flights. One long-serving cabin crew member said: "On a busy Amsterdam we hardly have time to serve everyone, let alone take money."
Sources: The Independent, The Telegraph