British Airways is to launch new routes from London City Airport to three European capitals, Paris, Prague and Reykjavik, in October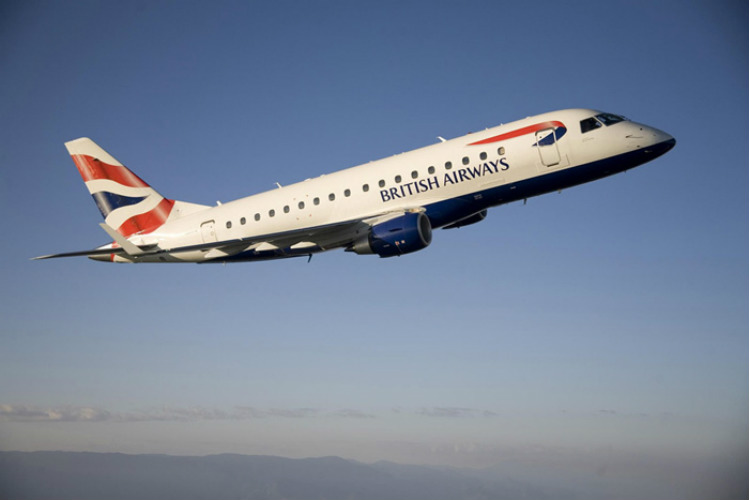 The new services to the three popular cities will mean British Airways will fly to 30 destinations from London City this winter.
The Orly flights are being transferred to London City Airport from Heathrow, offering customers a choice of two London airports from Paris. Flights to Charles De Gaulle Airport in Paris will continue to operate from Heathrow.
It will be the fifth French route served by British Airways from the Docklands airport. The launch of Prague and Reykjavik routes will be the first time British Airways has flown to the Czech Republic or Iceland from London City.
Reykjavik will be a winter-only service, replacing flights to Granada, Spain which will continue as a summer-only service resuming next year.
Luke Hayhoe, British Airways' general manager customer and commercial, said:
Paris and Prague are two great additions to our schedule at London City. Well timed flights and a quick and easy journey through the airport will give business customers another option to reach either capital city, which are of course also two of the most popular leisure destinations in Europe. Reykjavic is a leisure route, and gateway to some of the most dramatic scenery and skiing that Iceland has to offer.
Richard Hill, Chief Commercial Officer at London City Airport, said:
The introduction of these three routes by British Airways demonstrates the airline's continued and steady growth at London City, and we look forward to operations commencing this winter.

These diverse destinations have broad appeal, with Paris' continued status as a key financial hub for business, Prague's popularity as a city break destination, and the vibrant city of Reykjavik as a gateway to explore Iceland. London City Airport's close proximity to central London and quick and efficient check-in and boarding, means these European cities will be within even easier reach.
There will be three flights a day to Orly during the week and one a day at weekends, six flights a week to Prague and two a week to Reykjavik.
Flights will operate on modern Embraer jets with a choice of Club Europe and Euro Traveller cabins and two-abreast seating so that every customer can have either a window or aisle seat.
Flights go on sale today (July 18) with each way hand baggage only fares to Orly available from £49, to Prague from £49 and to Reykjavik from £59 are available to book on www.ba.com/londoncity
Customers flying in Euro Traveller benefit from allocated seats, a generous hand-baggage allowance and loyalty points which can be used to buy food and drink on board flights or towards other trips
Club Europe customers receive complimentary food and drinks on board, a generous free baggage allowance and free seat selection and on-line check-in.
18/07/2017
Timetables
The Orly flights will transfer from Heathrow to London City on October 29, 2017 and will operate similar departure times. There is a commercial policy in place for those customers who are booked on Heathrow to Orly flights to transfer to London City or receive a full refund.
London City to Orly timetable
Flight No Depart Arrive Days
BA8751 08.40 11.00 Mon-Sat
BA8755 16.30 18.50 Mon-Fri
BA8757 20.20 22.40 Mon-Fri, Sun
Orly to London City timetable
Flight No Depart Arrive Days
BA8752 07.50 08.10 Mon-Sat
BA8754 11.40 12.00 Mon-Fri
BA8754 14.00 14.20 Sun
BA8758 19.30 19.50 Mon-Fri
London City to Prague timetable
Flight No Depart Arrive Days
BA7339 11.15 14.10 Mon-Fri
BA7339 15.15 18.10 Sun
Prague to London City timetable
Flight No Depart Arrive Days
BA7338 14.50 15.45 Mon-Fri
BA7338 18.50 19.45 Sun
London City to Reykjavic timetable
Flight No Depart Arrive Days
BA2228 09.10 12.30 Thur
BA7339 13.00 16.20 Sun
Reykjavic to London City timetable
Flight No Depart Arrive Days
BA2229 13.15 16.25 Thur
BA2228 17.05 20.15 Sun