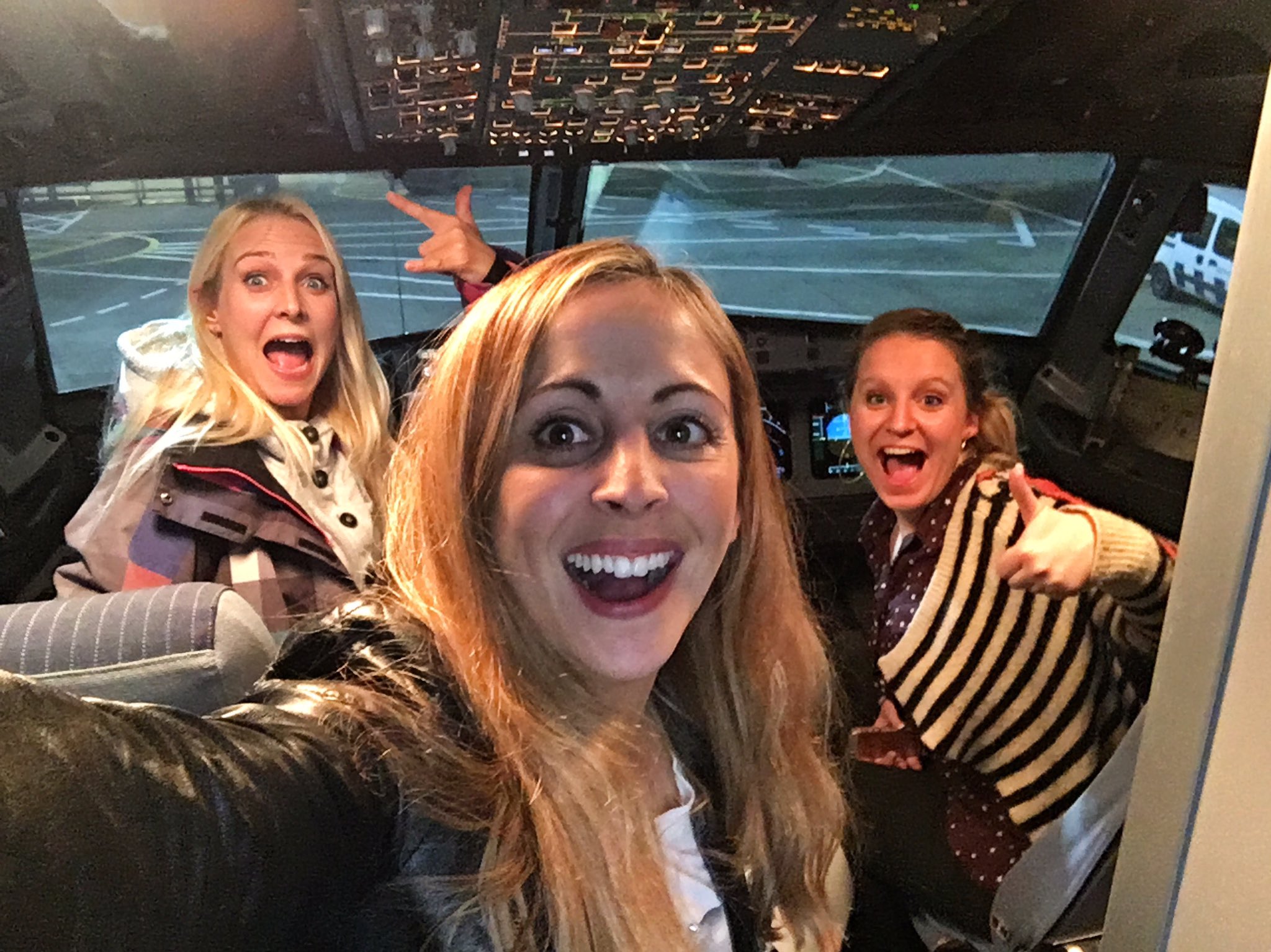 Laura, Laurie and Sarah travelled on a 150-seat plane connecting Gibraltar to London. By a combination of circumstances, they found themselves alone in the aircraft, enjoying to be pampered by British Airways personnel. They are not ready to forget!
On December 18, the three young women had to fly to London at 5:20 pm. Unfortunately, the plane is three hours late and they decide to arrive later at the airport. While all the other passengers took the opportunity to take another flight, Laura, Laurie and Sarah find themselves all alone to embark.
"We were the only people in the departure lounge, so the staff allowed us to use the suite usually reserved for business travelers," says Laura in the Daily Mail.
A delay that proved to be good, since they were finally able to take place in the business class. The opportunity to get all the benefits from the staff: champagne, three-course menu and photo in the cockpit. "It was a unique and incredible experience that we will never forget," concludes Laura.