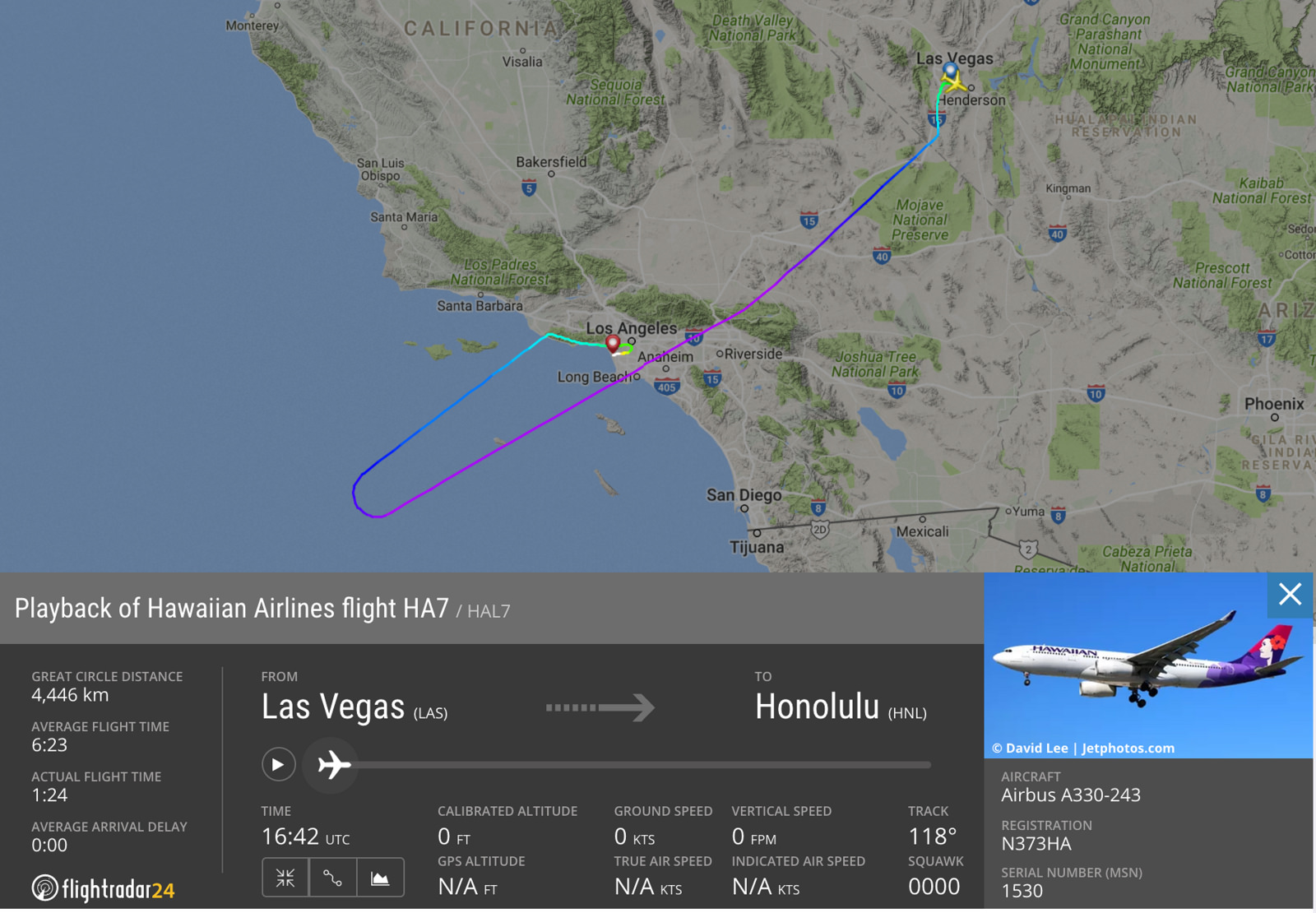 Hawaiian Airlines flight HA7 – N373HA – Airbus A330
Hawaiian Air diverts flight after upset passenger's 'woodshed' comment
A dispute over the cost of a $10 blanket aboard a Hawaiian Airlines flight from Las Vegas to Honolulu — and a comment about taking someone "to the woodshed over this" — led the pilot this morning to dump the plane's fuel (costing the airline $12000) and make an unscheduled landing in Los Angeles.
The unidentified, 66-year-old, male passenger was escorted off the plane by two airport officers and released. There will be no follow-up investigation or criminal charges, said Rob Pedegro, spokesman for the Los Angeles Airport Police.
The airline later released a statement saying the flight "was about one hour into the flight, just past Los Angeles, when our flight attendant notified the crew of an unruly passenger."
"Our flight crews are responsible for the safety and comfort of all passengers on board our flights and the captain in charge of the aircraft is entrusted with determining when it's best to deplane an anxious or unruly passenger. Diverting a fight is clearly not our first choice, but our crew felt it was necessary in this case to divert to Los Angeles and deplane the passenger before beginning to fly over the Pacific ocean," the statement said.