On Monday 27 May, two Finnish Air Force Hawk 51's scrambled Leijonat, the Finnish men's national ice hockey team that became World Champion on Sunday.
Finnair operated an Airbus A320 (OH-LXM) to pick up the world ice hockey champions at Bratislava, Slovakia and to bring them back to Helsinki.
Kaksi Suomen lipun väreihin maalattua Hawkia saattoi @leijonat kotiin kuljettaneen @Finnair lennon AY7512 Helsinki-Vantaalle. Videolla tunnelmia saattotehtävältä Hawk-ohjaajan näkökulmasta! 🇫🇮🦁🥇🏆 #ilmavoimat #ilmask #leijonat #mörkölento #FlyingwithFinnair pic.twitter.com/C5JfhZM0GJ

— Ilmavoimat (@FinnishAirForce) May 27, 2019
Finavia welcomed Ice Hockey World Championships winners with a water salute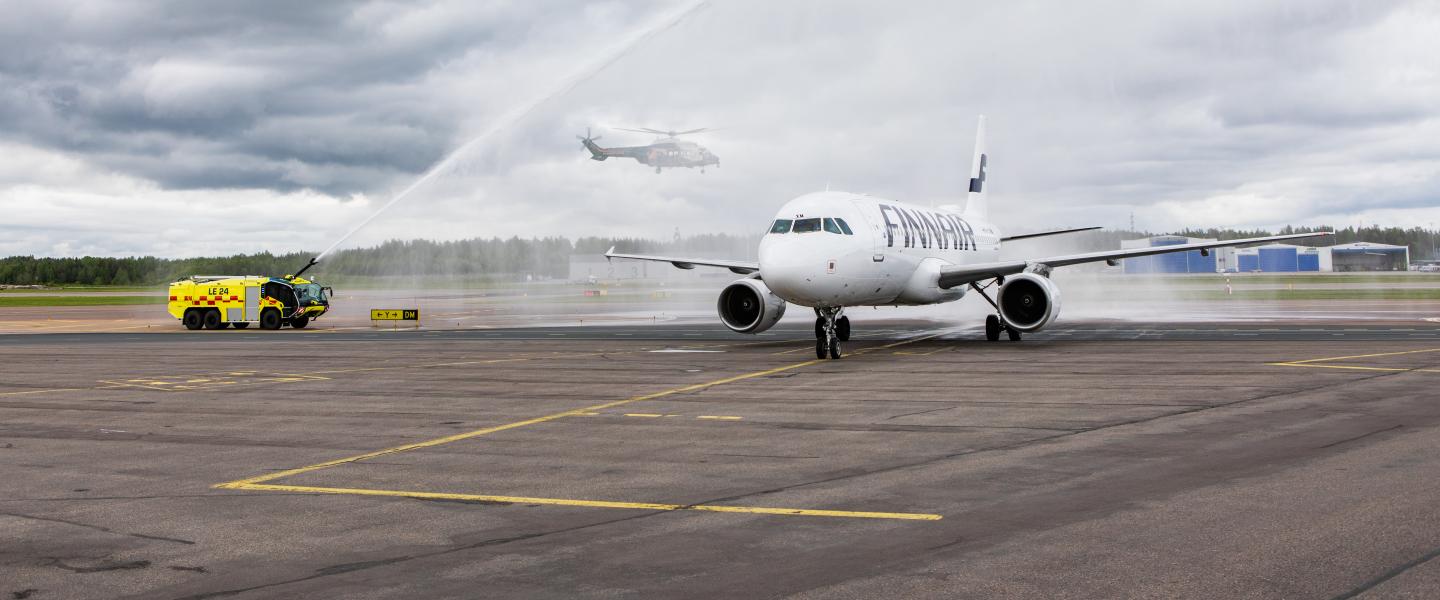 The Finnish gold medalist team that won the Ice Hockey World Championships arrived to Helsinki Airport during the afternoon of May 27. Finavia congratulated the team with a great water salute.
The Rescue Service's new fire rescue vehicles, the so-called "Panthers", sprayed a large water arc with water cannons above the team's aircraft. Water salute is an international tradition that is used to mark significant events. The aircraft was then directed to its place with ice hockey sticks, according to the sports theme.