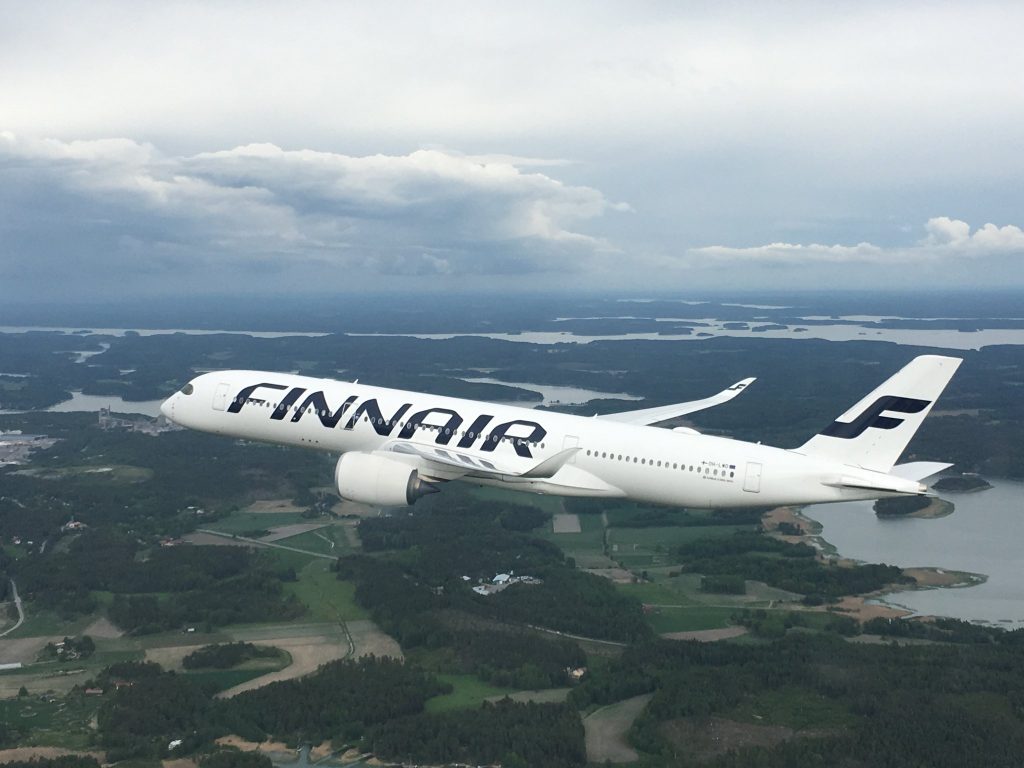 Finnair has been named, for the eighth consecutive year, as Northern Europe's Best Airline at the World Airline Awards at the Paris Air Show.
Organised by Skytrax, the results are based on an independent survey of more than 19 million passengers from 105 countries that took place between August 2016 to May 2017 covering 325 airlines.
"We are proud that Finnair has once again been recognised by Skytrax and passengers from across the world as the Best Airline in Northern Europe. We are committed to providing the very best experience to our passengers throughout their journey and we constantly develop our service both on the ground and in the air while staying true to our renowned Nordic hospitality", said Piia Karhu SVP, Customer Experience at Finnair.
Finnair has invested significantly in their growing A350 fleet and customer experience from the point of booking through to check-in and on board service.
Piia Karhu continued: "Finnair will continue to enhance our great personal customer service by innovating the travel experience by using the latest digital solutions to enhance the customer experience. We now have our Nordic Sky Wi-Fi portal installed on every long haul aircraft and the use of our mobile app has continued to grow."
Continuing the digital trend, in 2017 Finnair was the first airline in the world to launch Alipay onboard, in addition, successful face recognition trials were conducted at Helsinki Airport check-in with Finnair frequent fliers.
"Digital transformation is one of our core strategic targets, however, we continue to develop all areas of the customer experience such as our well-received collaboration with top chefs in our long-haul Business Class cabins and our enhanced lounge experience in conjunction with new partnerships", notes Piia Karhu.
The World Airline Awards by Skytrax are regarded as the primary benchmarking tool for passenger satisfaction levels of airlines throughout the world. The passenger survey analyses customer satisfaction for the overall airline passenger experience, at both the airport and on board the aircraft: check-in to boarding, seat comfort, cabin cleanliness, food, beverages, in-flight entertainment and staff service.