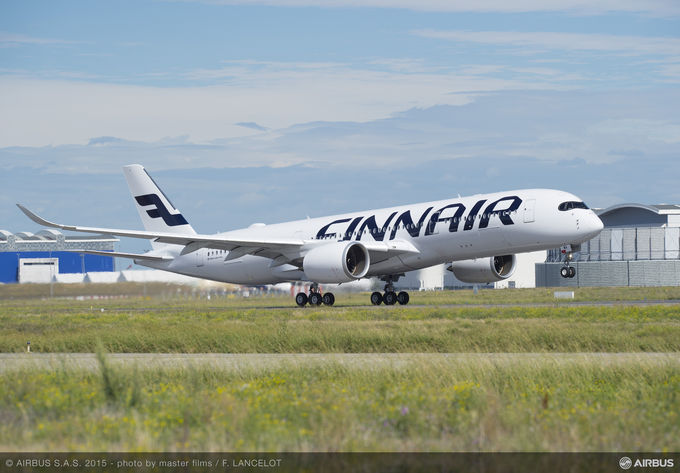 Finnair has finalised an arrangement, already announced last year as a memorandum of understanding, by which Finnair sells the Airbus A350 aircraft delivered today, to GE Capital Aviation Services Limited ("GECAS") and leases back the aircraft for its own operation. The initial lease period is 12 years, and the lease includes extension options.
The arrangement has a positive, non-recurring effect of approximately 40 million euro on Finnair's operating profit for the third quarter of 2016, including a gain on sale and currency gains on pre-delivery payments and hedges.
As stated previously, a similar agreement is also in place for Finnair's next A350 aircraft, which will materialise at the time of delivery, currently anticipated in the first quarter of 2017.
Finnair has ordered a total of 19 new A350-900 XWB aircraft from Airbus and has now received seven. According to the currently anticipated delivery schedule, Finnair will have 11 A350 aircraft by the end of 2017 and 19 by the end of 2023.
Disclosures on the financing arrangements for the A350 aircraft will be made as the agreements are finalized. Finnair's fleet consists of both owned and leased aircraft.
Finnair Plc           Stock Exchange Release            29 September 2016 at 4:30 pm EET