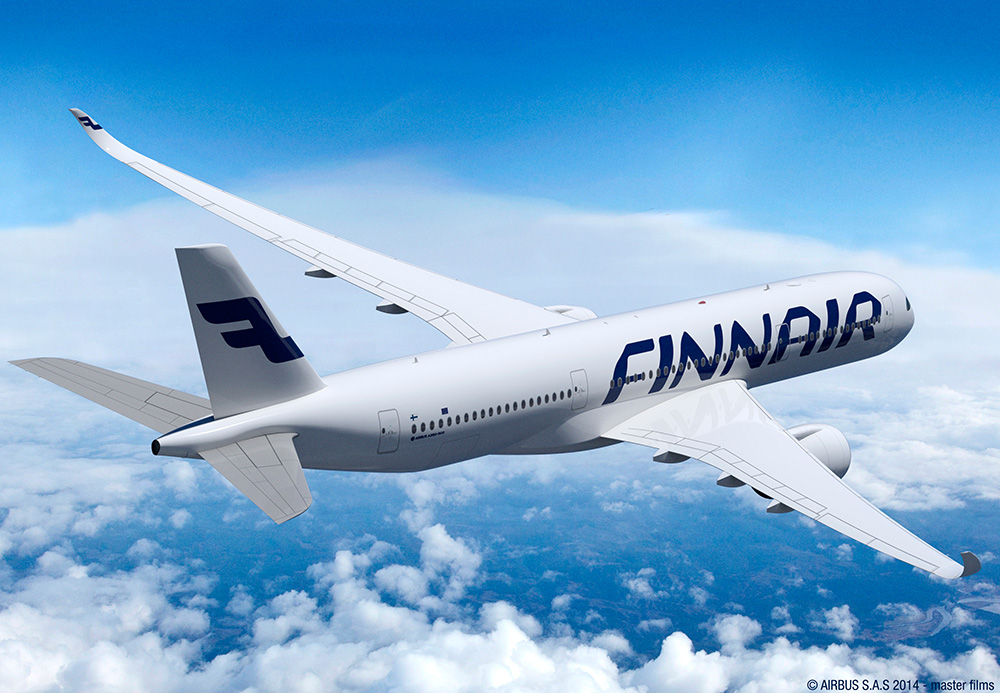 Finnair has been selected as the Best European Airline at the annual TTG China Travel Awards. TTG China has been recognizing Greater China's best companies in the travel industry for the past nine years, across segments such as airlines, hotels & resorts, serviced residences and travel services. The selection process for the awards is determined by votes cast from fellow trade professionals who are readers of TTG China, TTG-­BTmice China, TTG Asia, TTG India, TTGmice, TTGassociations and TTG Asia Luxury.
"It is a great honor to have received this prestigious mark of recognition from TTG readers and contributors in China," says Juha Järvinen, Chief Commercial Officer, Finnair. "Our aim is to continuously improve the customer experience on our flights, including the service to long-haul destinations. The addition of our new A350 XWB aircrafts for the Beijing and Shanghai routes has truly transformed the onboard experience for our customers and the feedback received so far has been excellent. By the end of this year, we will have seven A350 aircrafts in our long-haul fleet and we will have altogether 19 of these state-of-the-art aircraft by 2023."
Offering a gateway between China and Europe with a network of over 70 European destinations, Finnair currently flies five direct routes in Greater China with year-round flights to Beijing, Chongqing, Hong Kong and Shanghai, and a summer service to Xi'an. On May 6th, Finnair will open a new direct route from Helsinki to Guangzhou with four weekly frequencies between May 6 and October 29, 2016. Guangzhou is the third largest city in China, with a population of 13 million. It is a major trade and transportation center, and the main manufacturing hub in one of mainland China's leading commercial and manufacturing regions.
The TTG China Travel Awards competition is modelled after the annual flagship TTG Travel Awards, which honors the best in Asia Pacific's travel and tourism organizations, and is now regarded as the most coveted and influential awards in the region's industry since its inception in 1989. In 2013 and 2014, Finnair was selected as the Best European Airline at the TTG Travel Awards ceremony.