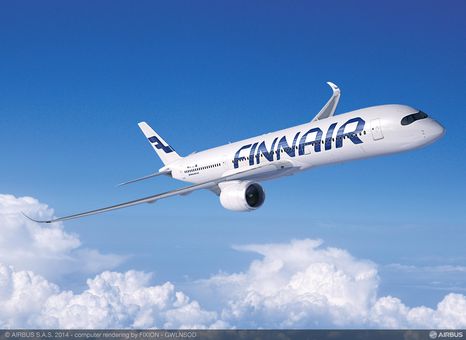 Finnair has been selected as the Best European Airline at the 10th annual TTG China Travel Awards for the second year in a row. The TTG China Travel Awards recognizes Greater China's best companies in the travel industry, including airlines, hotels and resorts, serviced residences and travel services. The selection is done by TTG readers and travel industry professionals. Commenced in 2007, TTG China Travel Awards has become one of the most popular and influential travel industry awards in Greater China.
"We are honored to receive this prestigious award and I would like to thank all TTG readers and contributors in China," says Juha Järvinen, Chief Commercial Officer, Finnair. "We want to offer a Unique Nordic experience and the best long-haul business class among European carriers. We will continue to invest in customer service, meals, entertainment, lounges and aircraft cabin to maintain and improve our high customer satisfaction level. We have also recently launched a pilot program on our Beijing and Shanghai routes, where customers can use Alipay mobile payment onboard for easy shopping, and the feedback has been very positive."
Finnair is focused on fast Europe-Asia connections, and currently connects six destinations in Greater China to its network of over 70 European destinations. Finnair has year-round flights to Beijing, Chongqing, Hong Kong and Shanghai, and a summer service to Xi'an and Guangzhou.