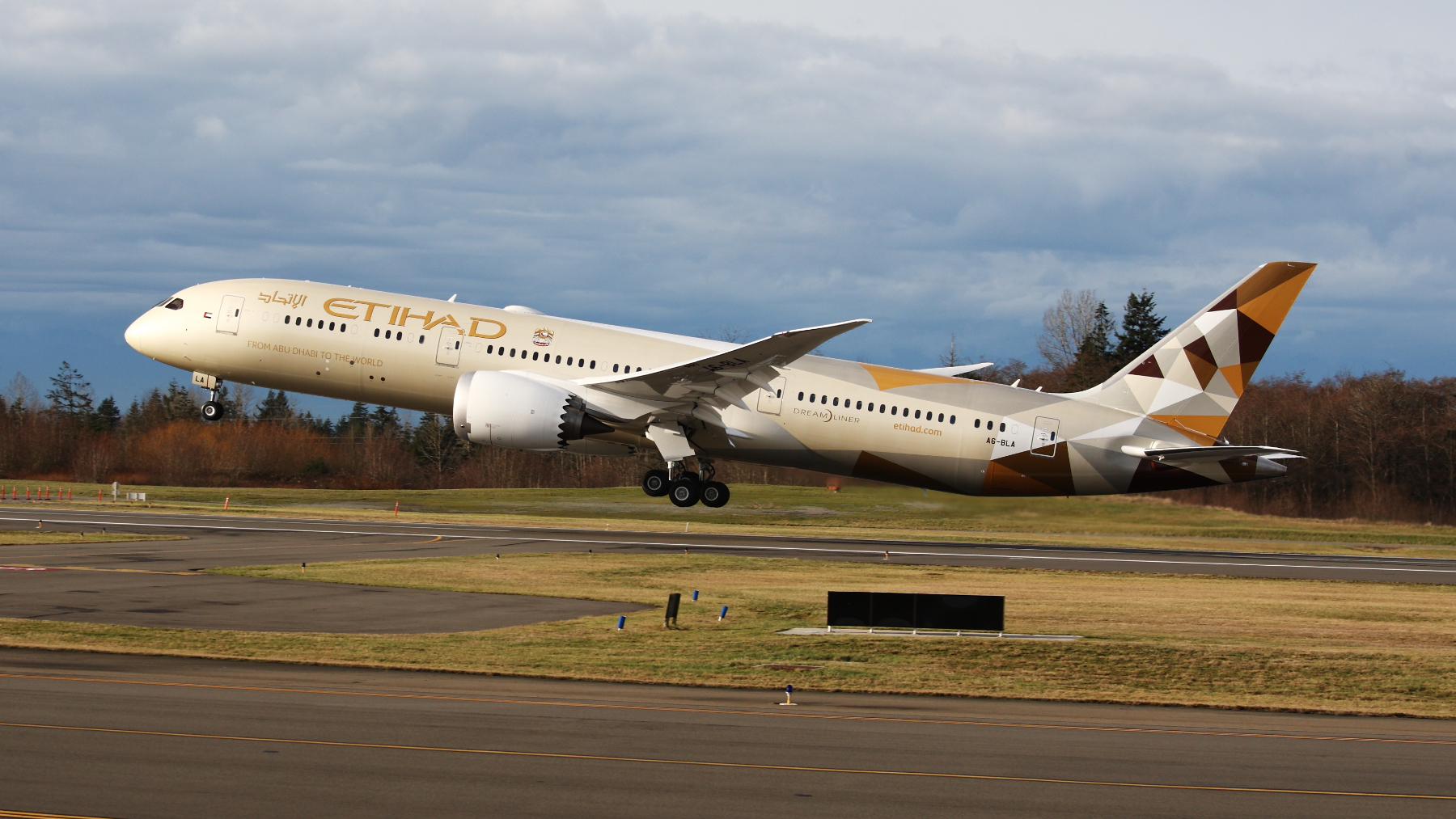 Etihad Airways has started operating its state-of-the-art Boeing 787-9 Dreamliner on the Abu Dhabi – Amman route, as part of its daily schedules between the two capitals.
The new two-class Dreamliner features the airline's next-generation Business and Economy Class cabins, featuring 299 seats – 28 in Business Class and 271 in Economy Class, representing a 65 per cent capacity increase on the route.
Peter Baumgartner, Etihad Airways' Chief Executive Officer, said: "Since launching flights between Abu Dhabi and Amman thirteen years ago, we have experienced huge growth and have enjoyed strong demand from both business and leisure travellers.
"The decision to upgrade to the Boeing 787 reflects the importance of the Jordanian market to Etihad Airways, and the sustained development of economic relations between the two countries. The UAE enjoys historic ties with Jordan and there are broader and brighter prospects for economic relations between these two Arab states, particularly through business partnerships and tourism."
Recent local reports show that the trade exchange between the two countries witnessed remarkable growth to just over Dhs3 billion, while the volume of UAE investments in Jordan rose to more than $15 billion.
The Business Studios in Business Class offer direct aisle access, a fully-flat bed of up to 80.5 inches in length, and an increase of 20 per cent in personal space. Upholstered in fine Poltrona Frau leather, the Business Studio is equipped with an in-seat massage and pneumatic cushion control system which enables guests to adjust the firmness and comfort of their seat.
The airline's Boeing 787 fleet is equipped with the latest Panasonic eX3 inflight entertainment system featuring over 750 hours of movies and programmes, as well as hundreds of music choices and a selection of games for both adults and children. Each Business Studio has an 18-inch personal touch-screen TV with noise-cancelling headsets. Guests can also enjoy mobile connectivity, onboard Wi-Fi and seven satellite channels of live TV.
Economy Smart Seats provide enhanced comfort with a unique 'fixed wing' headrest, adjustable lumbar support, a seat width of approximately 19 inches and an 11.1" personal TV monitor on each seat. The aircraft has been designed with enhancements including humidity controls while air pressure levels are set to ensure a smoother flight, allowing guests to arrive feeling fresher.

Additionally, Etihad Airways will operate a second daily flight to Amman between 26 June and 30 September 2017 to cater to expected high traffic demand on the route during peak season. The extra EY511 and EY512 services will be operated by an Airbus A320.