The UAE Government has made the decision to bring forward the date of suspension for all inbound, outbound, and transit flights to Abu Dhabi. Per this directive, Etihad will be temporarily suspending all flights departing Abu Dhabi effective immediately.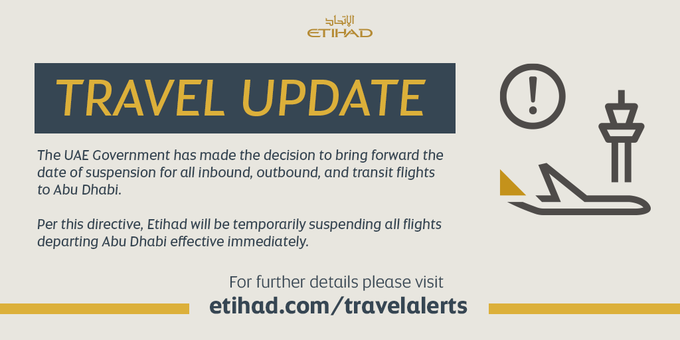 All aircraft that are currently outside the UAE will continue to operate as planned. The final arrival into Abu Dhabi will be on 25 March, and all current restrictions that have been imposed on travel to the UAE still apply.
Wherever possible, passengers are being notified that their flight is cancelled. Etihad deeply regrets any inconvenience and disruption this will cause its passengers during this challenging period.