Etihad Airways will promote its highly-acclaimed brand campaign starring Australian actress Nicole Kidman, the airline's partnership with Alitalia for the Expo Milano 2015, and Etihad Airways Partners, at next month's Arabian Travel Market (ATM) in Dubai.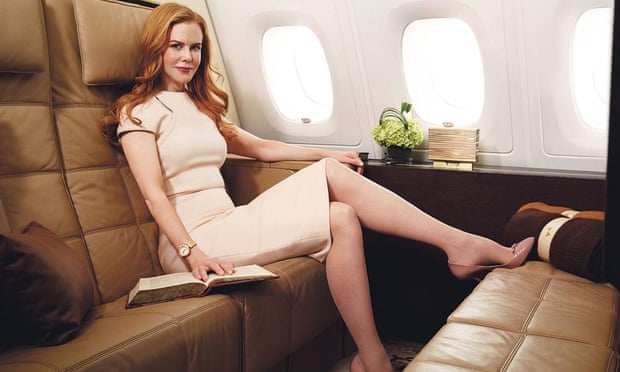 Exhibiting at ATM for the tenth consecutive year, the Etihad Airways stand will incorporate two levels. The ground floor of the stand will have a section dedicated to Etihad Airways Partners, showcasing how the group of like-minded airlines is offering air travellers more choice through improved networks and schedules and enhanced frequent flyer benefits.
The Residence by Etihad, the airline's ultra-luxurious and private three-room suite onboard it's A380, will be showcased on the ground floor of the stand, accompanied by screenings of the new Nicole Kidman marketing campaign commercial.
A fruit bar in Foodie, the Expo Milano 2015 mascot, branding at one end will add extra colour and fun to the stand, and an interactive golf simulator, promoting "Golf in Abu Dhabi," is set to be a big hit with visitors at the other end.
Peter Baumgartner, Etihad Airways' Chief Commercial Officer, said: "This year's Arabian Travel Market will be another great opportunity for Etihad Airways to showcase to a global audience how we have grown from being an airline into a global aviation and travel group.
"The Etihad Airways stand will be world-class, innovative, and eye-catching, and our talented commercial team managers and representatives look forward to welcoming visitors from around the world and sharing with them news of our latest developments."
The Etihad Airways "facets of Abu Dhabi" design will be used throughout the stand, including the shell. This unique design is a central feature of Etihad Airways' new cabin interiors for its A380 and Boeing 787 aircraft.
Displays of the A380 First Apartment, Boeing 787 First Suite, Business Studio, and Economy SmartSeat will also be featured on the stand as well as an expanded version of the Lobby, which is located on the upper level of Etihad Airways' A380.
Etihad Holidays and Etihad Airways' destination management company (DMC), Hala Abu Dhabi, will promote their wide range of services, products, and packages on the stand with the golf simulator set to attract large numbers of visitors.
30 Apr 2015 07:00