Ethiopian Airlines and Liege Airport have agreed to extend for another 5 years their win-win partnership for the transport of air cargo between Africa and Europe.
Liege Airport has been serving as Ethiopian main European cargo hub since 2008 for Ethiopian flower exports to the European market and the import of high value goods into Africa.
Ethiopian and Liege Airport 5 years partnership has been very successful thanks the phenomenal growth of trade between Africa and Europe and their ability to tap into this growth by leveraging the operational excellence of Ethiopian Cargo, Africa's largest cargo operator, and the state-of-the art cargo facilities and services at Liege Airport.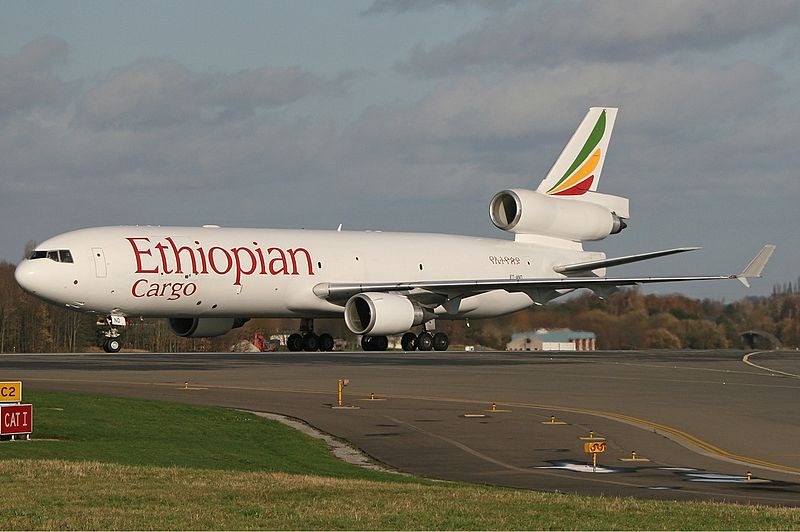 Ethiopian Airlines CEO, Mr Tewolde Gebremariam, said: "Ethiopian has become a truly global cargo operator with 8 dedicated freighters, including B777-200 LR freighters serving 24 cargo destinations on 4 continents, and a growing cargo infrastructure, including the construction of a 1.2 million tons annual capacity cargo terminal in Addis Ababa.
Liege Airport is our main cargo hub for the European market and has been instrumental in the success of Ethiopian flower exports to Europe. We currently operate 3 wide-body B777-200 LR freighters to Liège every single day during the peak season. I wish to thank Liege Airport, its management and staff, for their top notch service and facilities, which were critical in making our partnership successful. With Africa's economic growth in general and Ethiopia's export-driven growth in particular, the prospects are indeed very bright for our long and mutually beneficial partnership to continue to thrive".
Luc Partoune, CEO of Liege Airport, added that "As our first client to and from Africa we are proud to serve Ethiopian Airlines since their start with wide-bodies to and from Europe; the fact that Ethiopian Airlines extends our cooperation based on aforementioned reasons confirms our excellence in perishables, the flexibility of our services, the availability 24h a day, and the interconnectivity with all the operators based at Liege airport."
Both Ethiopian and Liege Airport expect traffic to continue to grow robustly in 2015 and thereafter. In line with its strategic roadmap Vision 2025, Ethiopian Cargo, which currently uplifts 200,000 tons of cargo annually, plans to uplift 800,000 tons per annum by operating to 37 freighter destinations using 20 dedicated cargo aircraft by 2025.