Emirates Airlines would like to add a third daily Airbus A380 flight to Amsterdam Schiphol, Emirates CEO Tim Clark told Dutch newspaper De Telegraaf.  Since 2016 Emirates connects Dubai and the Dutch capital twice per day.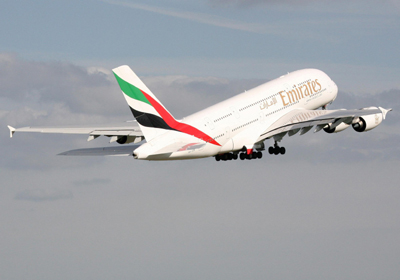 Since 2012 Emirates deploys the Airbus A380 to Schiphol, from 2016 a second daily flight was added.
The continuing expansion of the three major Middle East airlines (Etihad Airlines, Qatar Airways and Emirates Airlines) keep on stirring up emotions, Delta Air Lines even launched a video to educate its employees on Gulf carrier subsidies.
As it is very hard to acquire landing rights and slots at Amsterdam airport, website luchtvaartnieuws.nl strongly doubts that there will be a third flight. In addition to the two A380-flights, Emirates also flies cargo aircraft to the Dutch airport.