Emirates launches 13th weekly flight to Kolkata and introduces First Class to the route

Double announcement marks ninth anniversary of operating to the Indian city
DUBAI, U.A.E.,19th January 2015: Emirates airline, a global connector of people and places, today, announced two enhancements to its service to the Kolkata market.
Commencing 29th March 2015 the airline will add a 13th weekly flight between the West Bengal capital and its home and hub in Dubai. Operating on Wednesdays, EK 572 will depart Dubai International Airport at 13:00 hours and arrive at Netaji Subhash Chandra Bose International Airport at 19.15 hours. The return flight EK 573 will depart at 20:30 hours and arrive in Dubai at 00:05 hours.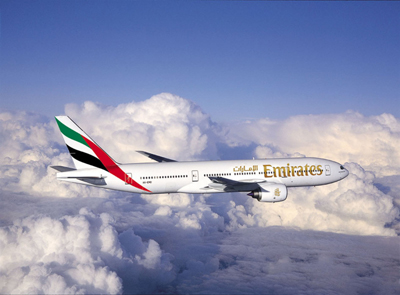 The inbound service offers convenient connections with several regions within Emirates' network, including many of the 37 European, 17 Middle Eastern and 20 African cities Emirates serves. With this additional service, Emirates will operate 186 weekly flights across its network of 10 Indian destinations.
Also on 29th March, Emirates will start to operate a larger Boeing 777-200ER on the route as flight numbers EK 570 and EK 571 which will offer Emirates' renowned First Class service. The Boeing is an up-gauge from the existing A330-200, with capacity for 274 passengers; 220 in Economy Class, 42 in Business Class and 12 First Class. Emirates will be the only airline operating a First Class cabin to the city.
The new service and up-gauge will represent a capacity increase of 250 seats in each direction per week.
"Emirates commenced flights to Kolkata on 26th March 2006 the seventh city in India we launched flights to. Since then we have flown over 1.6 million people and 55,260 tonnes of cargo on this popular route. On the milestone of completing nine successful years of operations to Kolkata, we are happy to offer an extra weekly flight to passengers flying to the city which not only increases their choice of flight times but also introduces increased capacity and a First Class cabin for our premium customers", said Ahmed Khoory, Senior Vice President, Commercial Operations – West Asia and Indian Ocean, Emirates Airline. "The additional flight and increased capacity also means strengthening of travel options available not just to Kolkata, but the entire east and north-east India region. We hope this capacity addition will help connect even more people to the market, and facilitate greater trade to the region and its economy".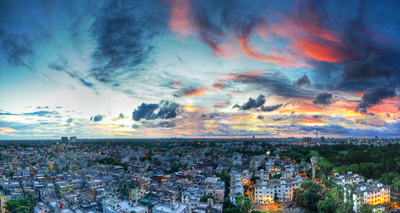 Kolkata is the capital of the Indian state of West Bengal, located on the east bank of the Hooghly River. A bustling city with 4.5 million residents, Kolkata has long been known for its literary and artistic heritage. A former capital of India, it has a proud heritage of modern Indian literary, artistic and academic thought and is often dubbed the Cultural or Literary Capital of India, with travellers able to enjoy many renowned cultural and literary activities whilst visiting.