The Emirates Airline Foundation announced today its support to fund the construction of a new building for Safe Centre for Autism and Asperger's Syndrome. The new state-of-the-art 20,000 square foot facility will boost Safe Centre's capacity from just over 40 children to accommodate and support 100 additional children in need of special education services. Safe Centre is slated to move into the new facility when it is completed in the fall of 2018.
This initiative is being spearheaded by the Emirates Airline Foundation under the UAE's Year of Giving, a national initiative led by His Highness Sheikh Khalifa bin Zayed Al Nahyan. The aim of the UAE's Year of Giving is to provide a framework for philanthropic initiatives, strategies and programmes intended to celebrate giving and cement philanthropy at the heart of the UAE's social fabric. Children are at the core of the Emirates Airline Foundation's philanthropic work, and through its support of the Safe Centre for Autism, it aims to help open the doors of opportunity for children with special needs in the UAE.
Sir Tim Clark, President of Emirates Airline, and Chairman of the Emirates Airline Foundation said: "The Emirates Airline Foundation is supported by the generous donations of our passengers and we are proud to be able to fund the building of this new facility for Safe Centre. Since its inception, the centre has been providing important education opportunities tailored to children with special needs, and we hope that the new facility will continue to be a valuable resource in the UAE for children on the autism spectrum and their families."
Mahbouba Yousuf, Managing Director of Safe Centre for Autism and Asperger's Syndrome said: "The Emirates Airline Foundation has been a generous supporting organisation of our Centre since its opening in 2010. We are grateful for the Foundation's significant contribution for the construction of our new facilities. This will enable us to take additional staff, and ensure our centre has a sustainable future in providing quality treatment and education for even more children, and help make a difference as they grow into adulthood."
The new facility design accommodates more comprehensive programmes for children on the autism spectrum with a focus on communication, interaction, behaviours and responses, social competencies and sensory processing. The planned facility will house 12 additional classrooms which include spacious backyards, a playground and quiet rooms, speech therapy rooms, occupational therapy rooms, a sensory room equipped with leisure facilities, art and music rooms, a vocational service room, a swimming pool, and an indoor and outdoor play area. This is in addition to two new dining areas, meeting rooms and a library.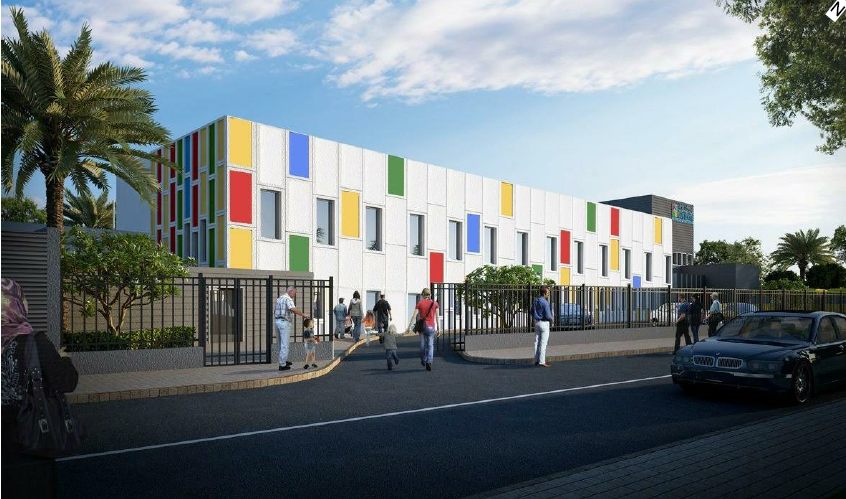 According to the World Health Organisation (WHO), 1 in 160 children have an autism spectrum disorder (ASD), and there is an acute need to support young people with ASD and identify their challenges as they transition into adulthood. The Safe Center for Autism is a non-for-profit, special education centre in the UAE that caters for students who struggle with behavioural or developmental difficulties. In cooperation with the US and UK's largest specialist education service providers, the centre caters to a variety of students with different needs, including but not limited to: Autistic Spectrum Disorders, Aphasia, Apraxia, Cerebral Palsy, Fragile X Syndrome, Speech/Language Delay, Sensory Deficits, and Downs Syndrome.