Instagram member Snypers01 took some pictures of the interior of this brand new Airbus A350 delivered to Delta Air Lines, it's the very first A350 for the American airline.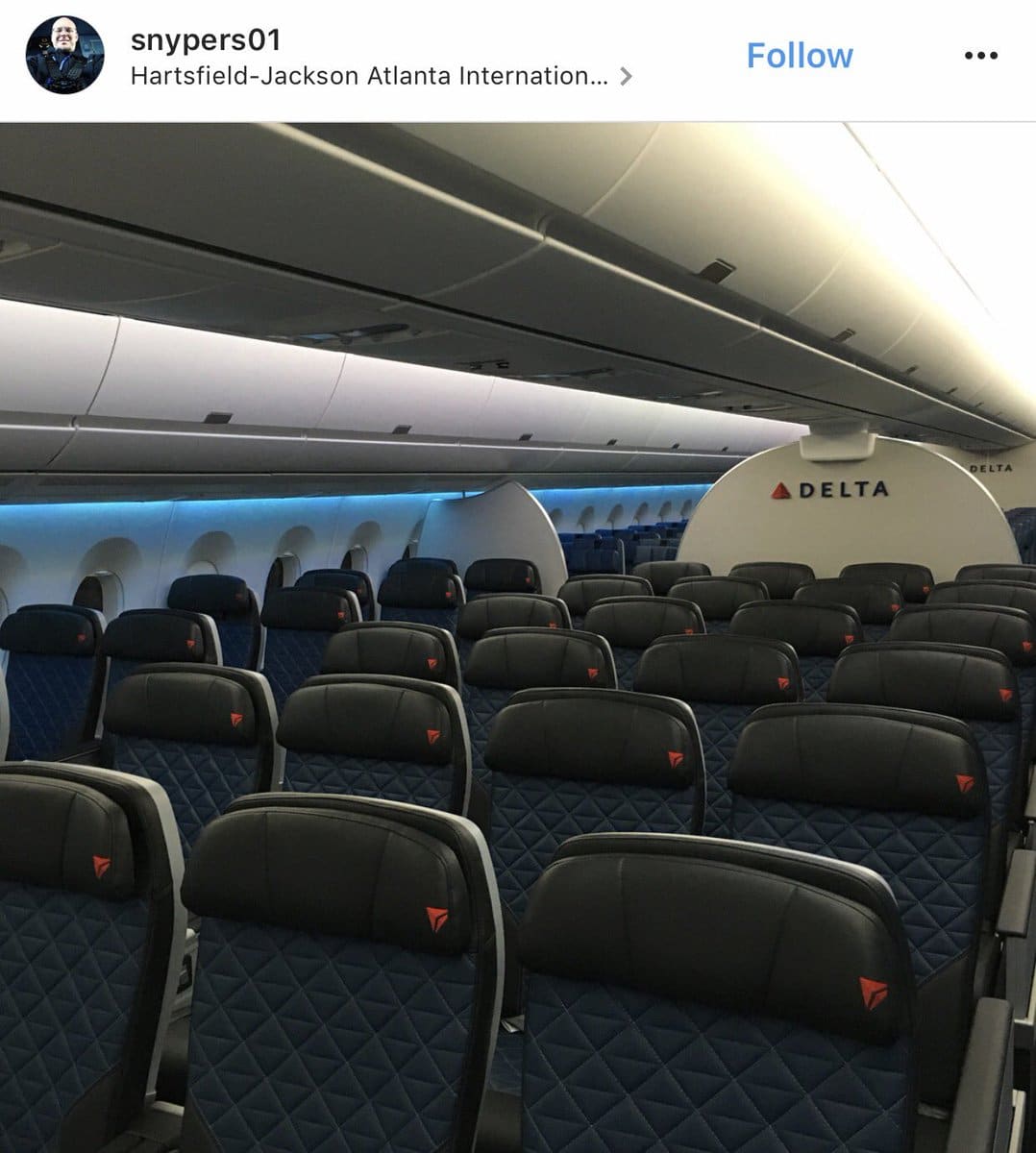 The aircraft registered N501DN was already delivered to Delta Air Lines last July but remained in Toulouse as WiFi needed to be installed.
The A350 XWB will bring unrivalled eco-efficiency and a superior passenger experience to primarily transpacific routes starting in October.
A total of five A350-900s is scheduled for delivery to Delta in 2017. The aircraft features 32 seats in the Delta One cabin, 48 seats in Delta Premium Select and 226 seats in the Main Cabin.
The A350 XWB was the first aircraft to incorporate the innovative passenger experience elements collectively known as Airspace by Airbus. Delta's customers will enjoy the quietest twin-aisle cabin, with more personal space and the largest overhead bins in the business. More fresh air, LED ambient lighting, and optimization of cabin pressure, temperature and humidity all combine for absolute passenger wellbeing.
Delta's first Airbus A350 arrived in ATL early this morning. Here you can get a sneak peek at the interior. #DeltaA350

📷: Instagram pic.twitter.com/3VEeHd6aLi

— Alex (@Airline_Alex) August 6, 2017
IMAGES: First #DeltaA350 Lands In Atlanta https://t.co/M99Omu8MdW pic.twitter.com/B8g8T6zDzG

— AirwaysLive (@airwayslive) August 6, 2017