A Delta flight (DL 2845, operated by an Airbus A320) with 130 passengers on board mistakenly landed at Ellsworth Air Force Base, in South Dakota — instead of Rapid City Regional Airport, 10 miles way.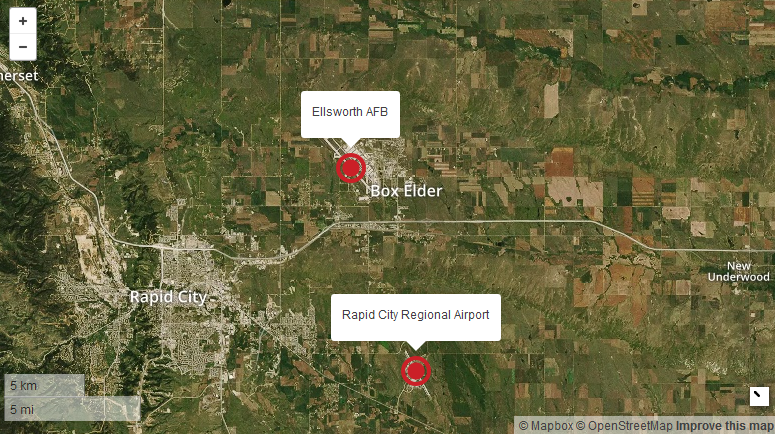 Delta published the following statement, mentioning a "safe" landing:
The flight crew of Delta Flight 2845 on the evening of July 7 conducted a safe landing at Ellsworth Air Force Base in South Dakota mistakenly rather than the flight's intended destination of Rapid City, S.D. The Airbus A320 aircraft had 130 customers on board and was in-bound from Minneapolis/St. Paul. The flight re-departed for Rapid City Thursday night after coordinating with officials.
Delta has contacted the customers of this flight and offered a gesture of apology for the inconvenience.
The crew has been taken off-duty while an investigation commences by the National Transportation Safety Board. Delta will fully cooperate with that investigation and has already begun an internal review of its own. Safety is always Delta's top priority.