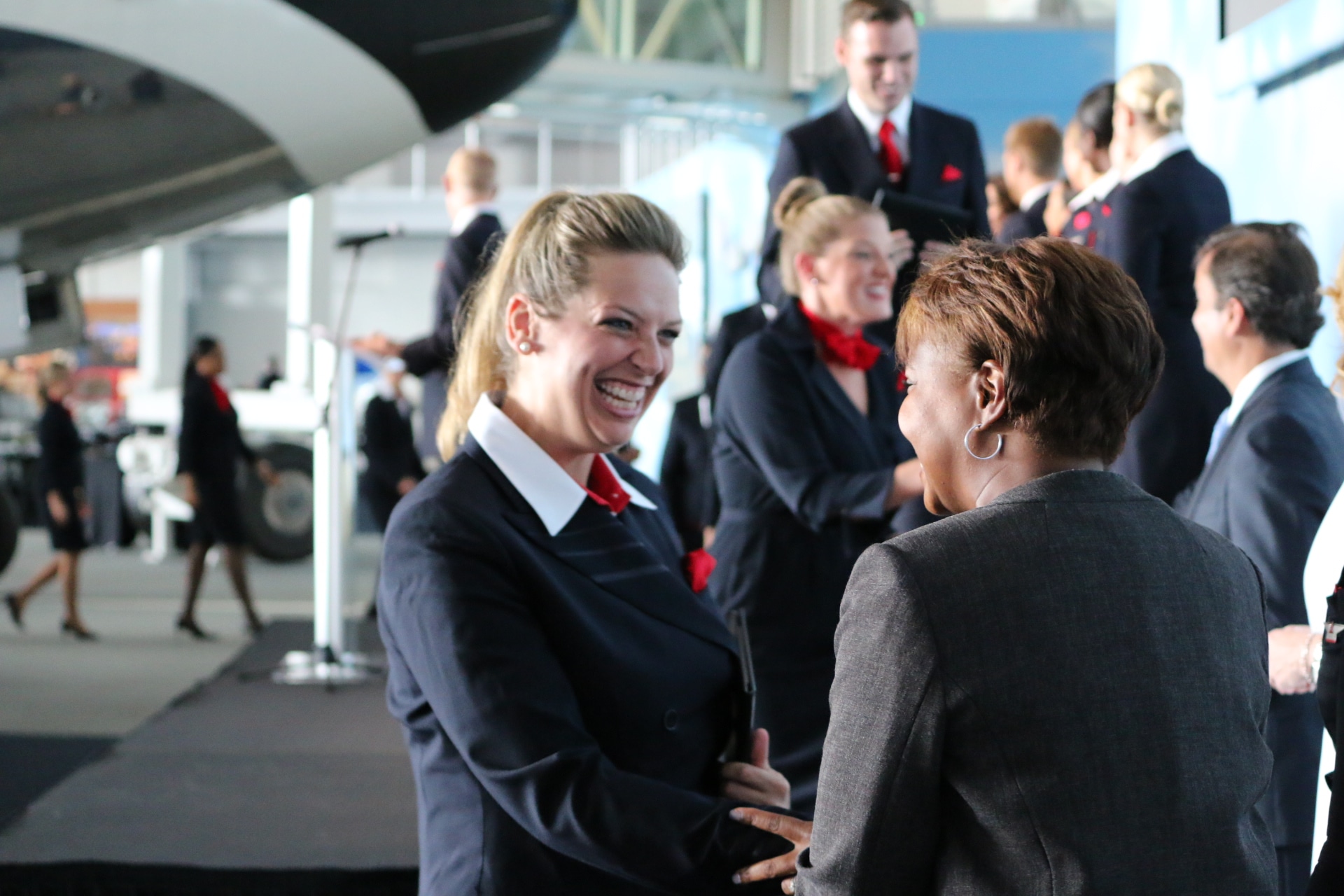 Chosen from among thousands of applicants, Delta flight attendants are recognized as the best in the business. And with more than 1,000 open positions for 2019, the airline is seeking dedicated, service-oriented professionals who love to be on-the-go, help others and enjoy variety in their work. 
"The best flight attendants in the world wear the wings of Delta and we'll be looking for top talent as we welcome 1,000 new members to the Delta family," said Allison Ausband, Delta's Senior Vice President — In-Flight Service. "Our people are known for their engaging personalities, ability to listen, composure and teamwork — if this sounds like you, apply to come fly with us."
Last year more than 270,000 applicants applied for roughly 1,700 coveted flight attendant jobs at Delta. And, to give top talent a better understanding of just what it takes to join the best in the business, Delta launched the 'Earning our Wings' mini-series. Interested job seekers can binge all 12 episodes on YouTube and the Delta News Hub .
The series chronicles the journey of five flight attendants newly hired in 2017 as they make their way through the eight-week training program each candidate must complete at Delta's Atlanta headquarters. From CPR to extinguishing fires, water evacuations and Delta One meal presentations, these new recruits are put to the test.
"Through the hard work of Delta people, our airline is strong, with a bright future and a clear mission to connect the world — it's a great time to join our team," said Ausband.
The Ideal Candidate
Applicants must have a high school degree or GED, the ability to work in the U.S., English fluency and be at least 21 years of age by Jan. 1, 2019. Since Delta flights operate day and night, year-round, flight attendants must work a flexible schedule.
The best resumes will include:
Experience at Delta, its subsidiaries or another airline
More than one year of work experience
Experience in roles involving customer service
Experience in a roles requiring specialized safety training and/or care of others
Education beyond high school
Fluency in a language other than English: These applicants are considered for "Language of Destination" flight attendant roles, which offer additional pay as well as special responsibilities?
The top priority for every Delta flight attendant is to ensure the safety and comfort of all customers while providing exceptional service. The full list of responsibilities is available in the job description.
Delta Air Lines is an equal opportunity employer, and we value diversity. We do not discriminate on the basis of race, religion, color, national origin, gender, sexual orientation, age, marital status, veteran status, disability status, or any other legally protected status.