This week, "City of Bangkok", the oldest KLM Boeing 747-400 (PH-BFB) will be moved from Amsterdam Schiphol to nearby Corendon Village Hotel. In 1989, the aircraft started operating. After 30 years of dedicated service, the aircraft will now be moved to the backyard of the biggest hotel in the Benelux.
Last night, the aircraft crossed the A9 highway. A passage that was seen as one of the biggest challenges. Prior to the crossing, light poles and barriers were removed and bridges were built. 1,250 plane spotters and a lot of press – braving the cold, wind and rain – witnessed the event. A spectacular sight as in no more than 15 minutes the job was done. The "queen of the skies" is now close to Corendon Village Hotel. On Saturday night, the Boeing 747 will move a few more meters before her final resting place.
Edwin Vanoverschelde represented Aviation24.be and took the following pictures.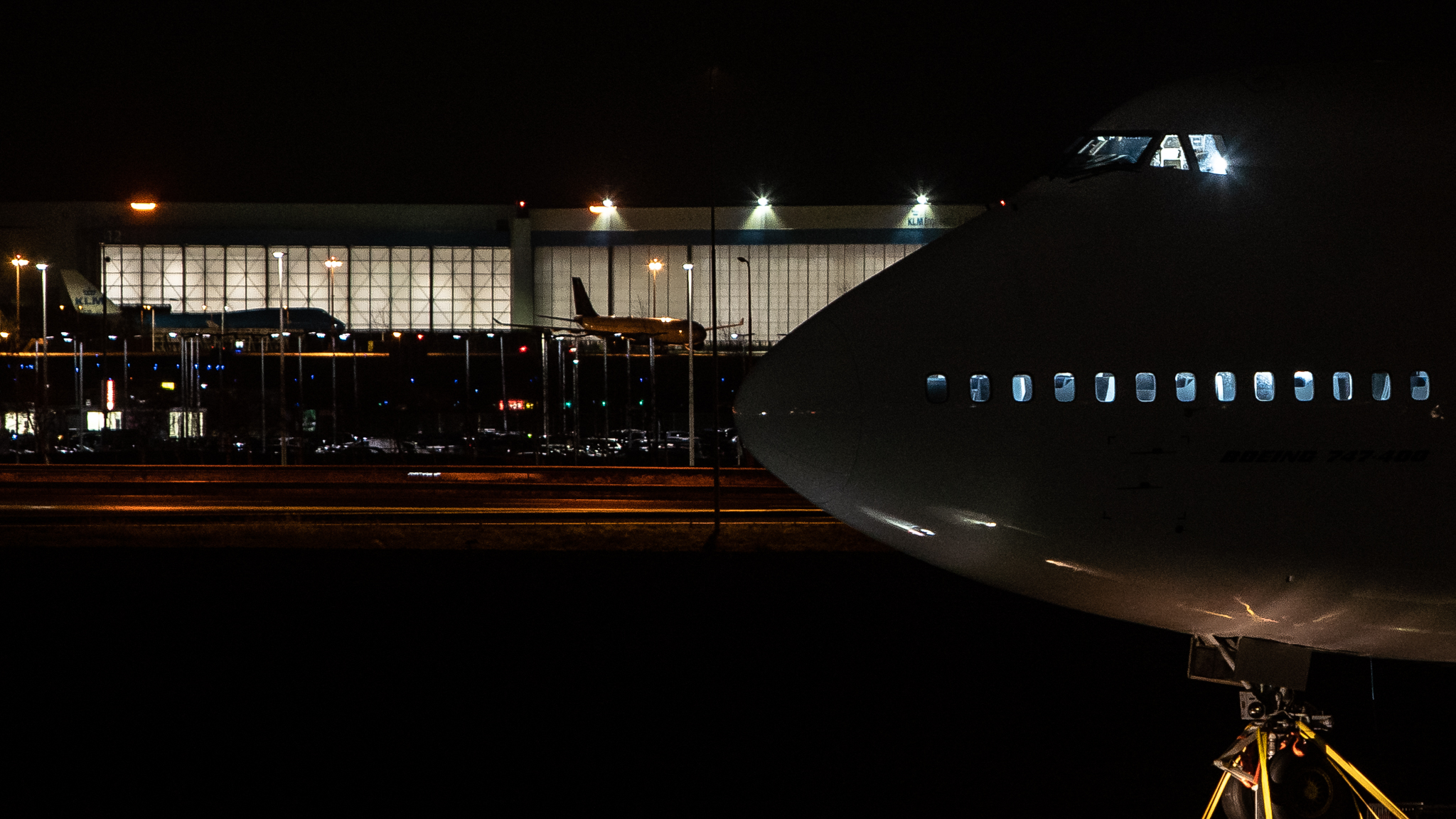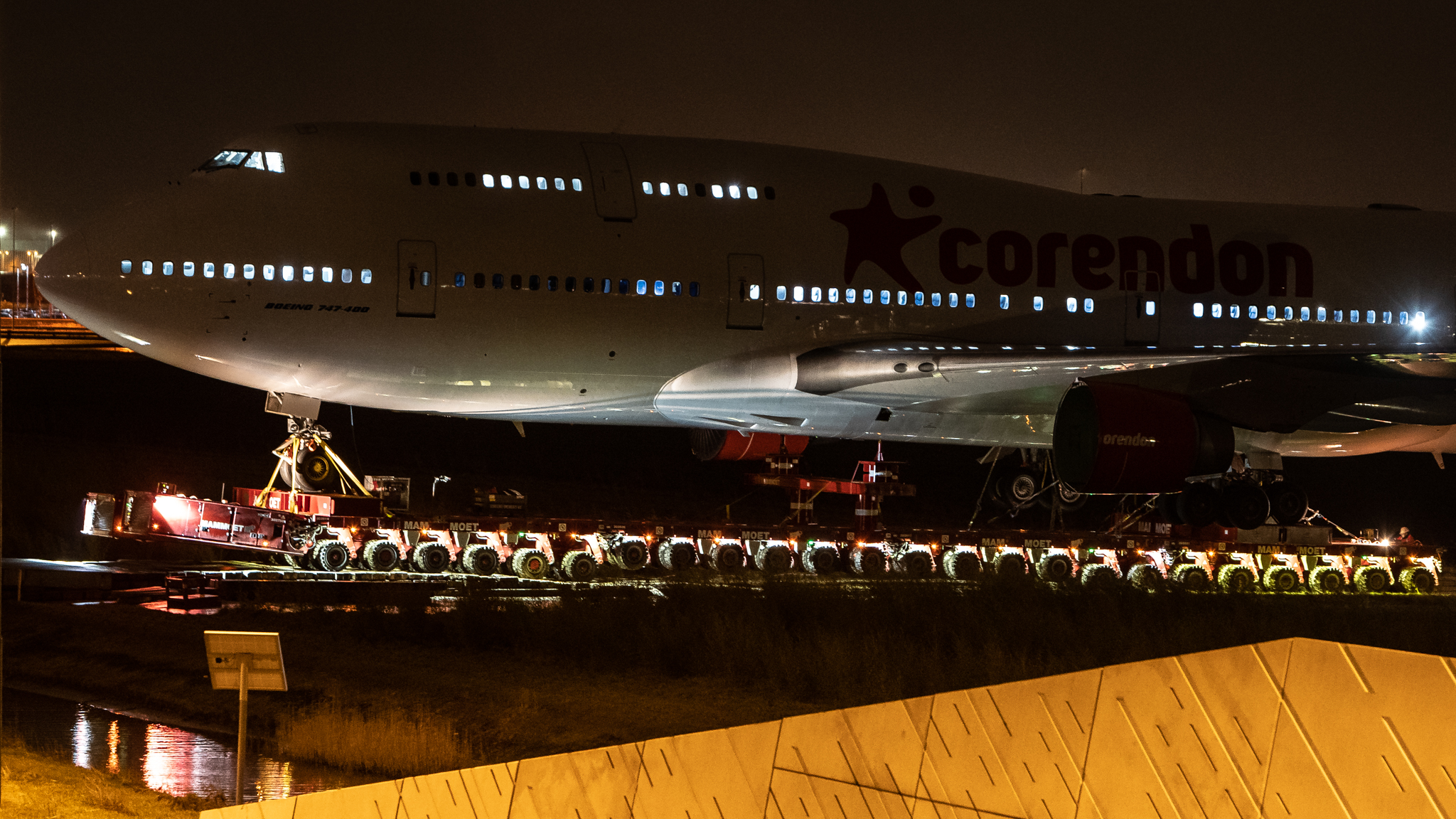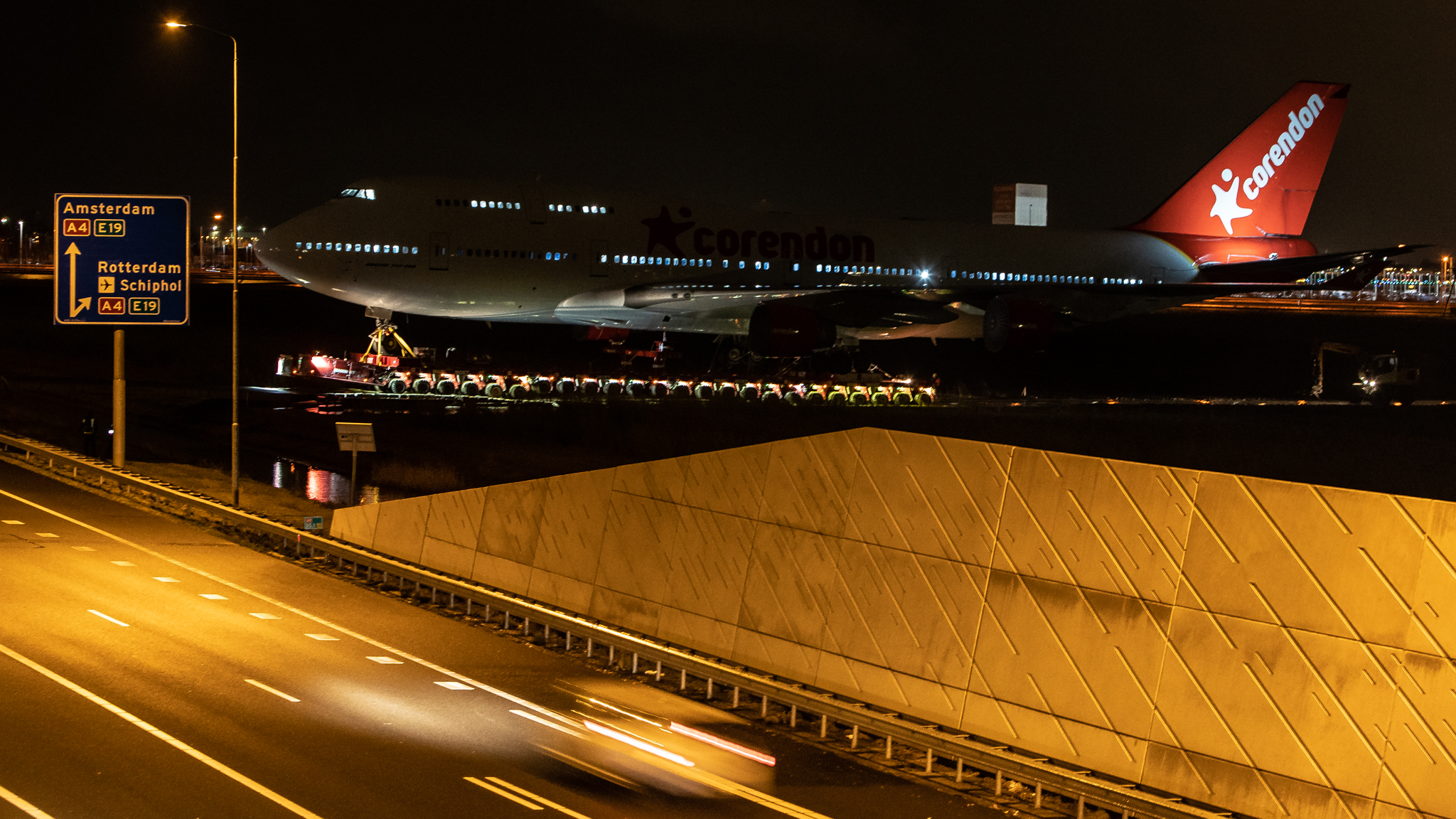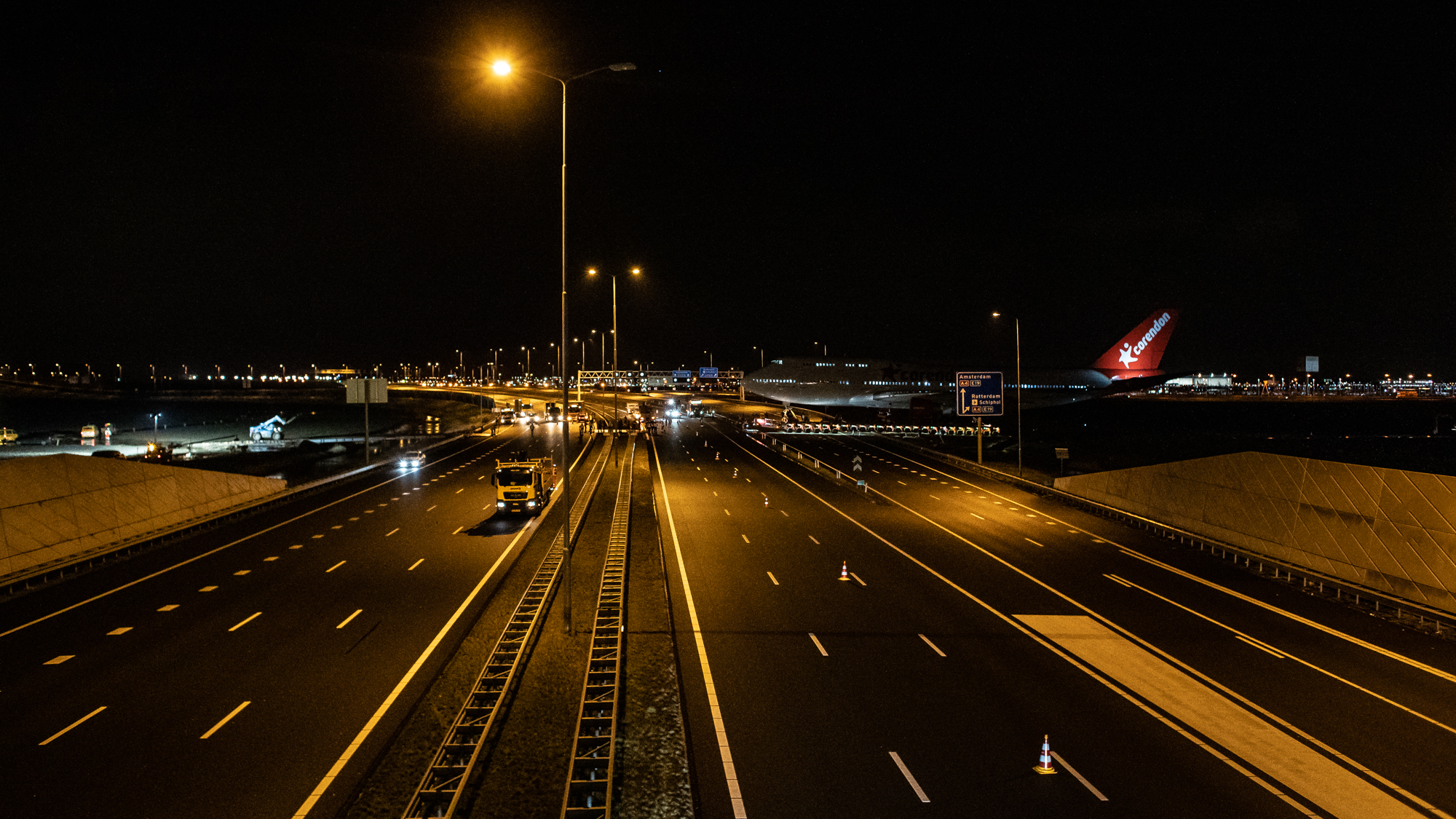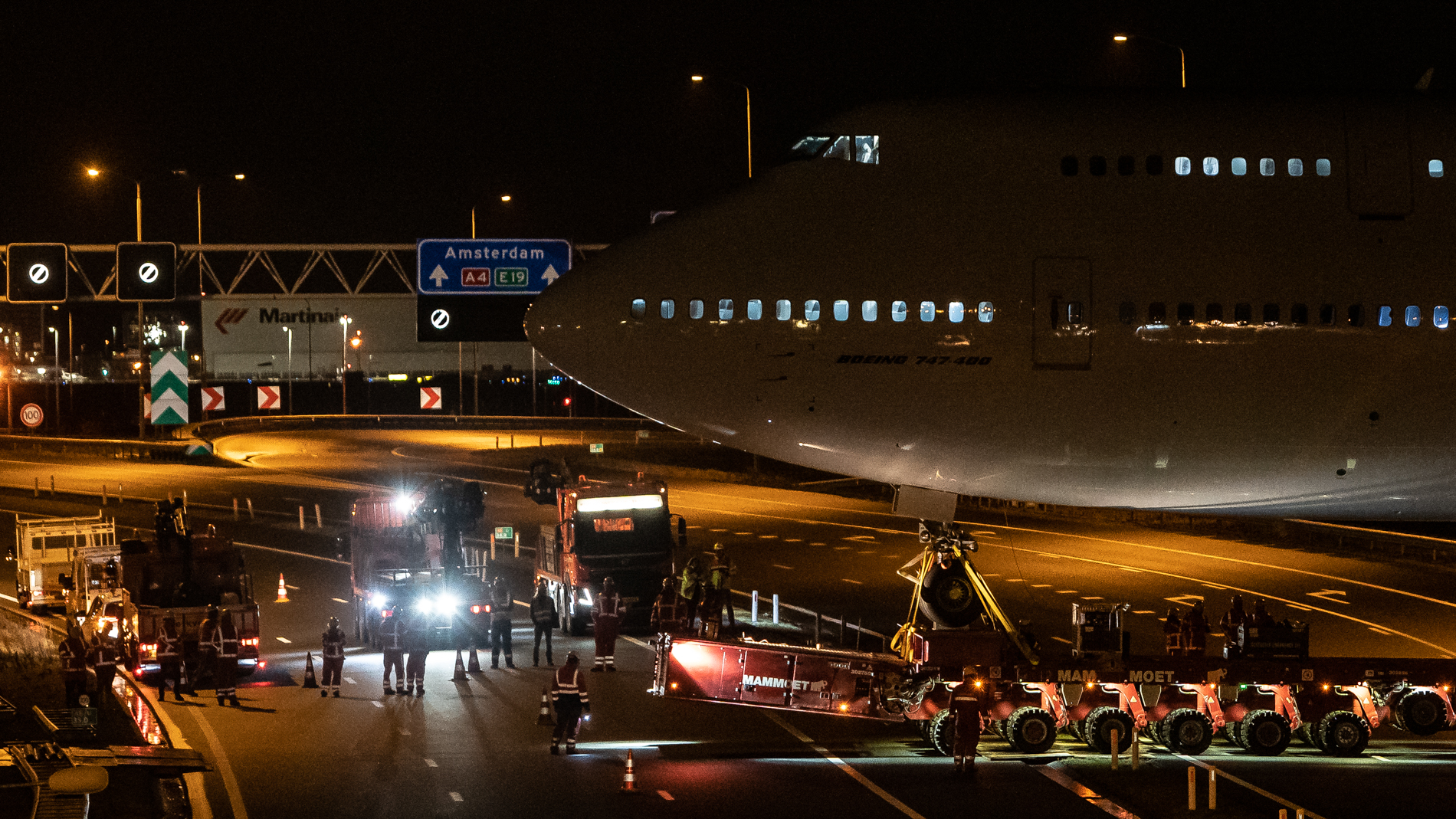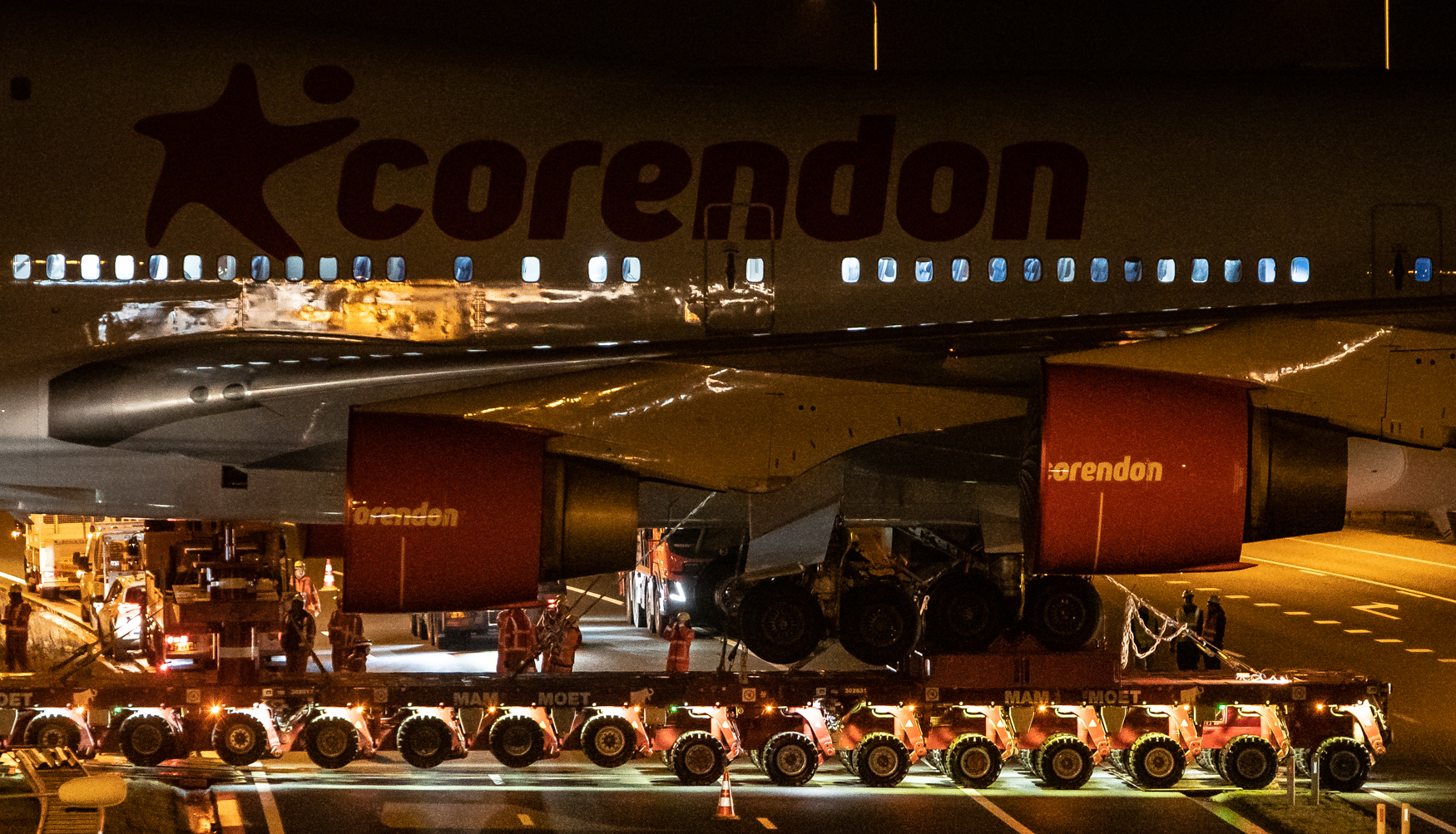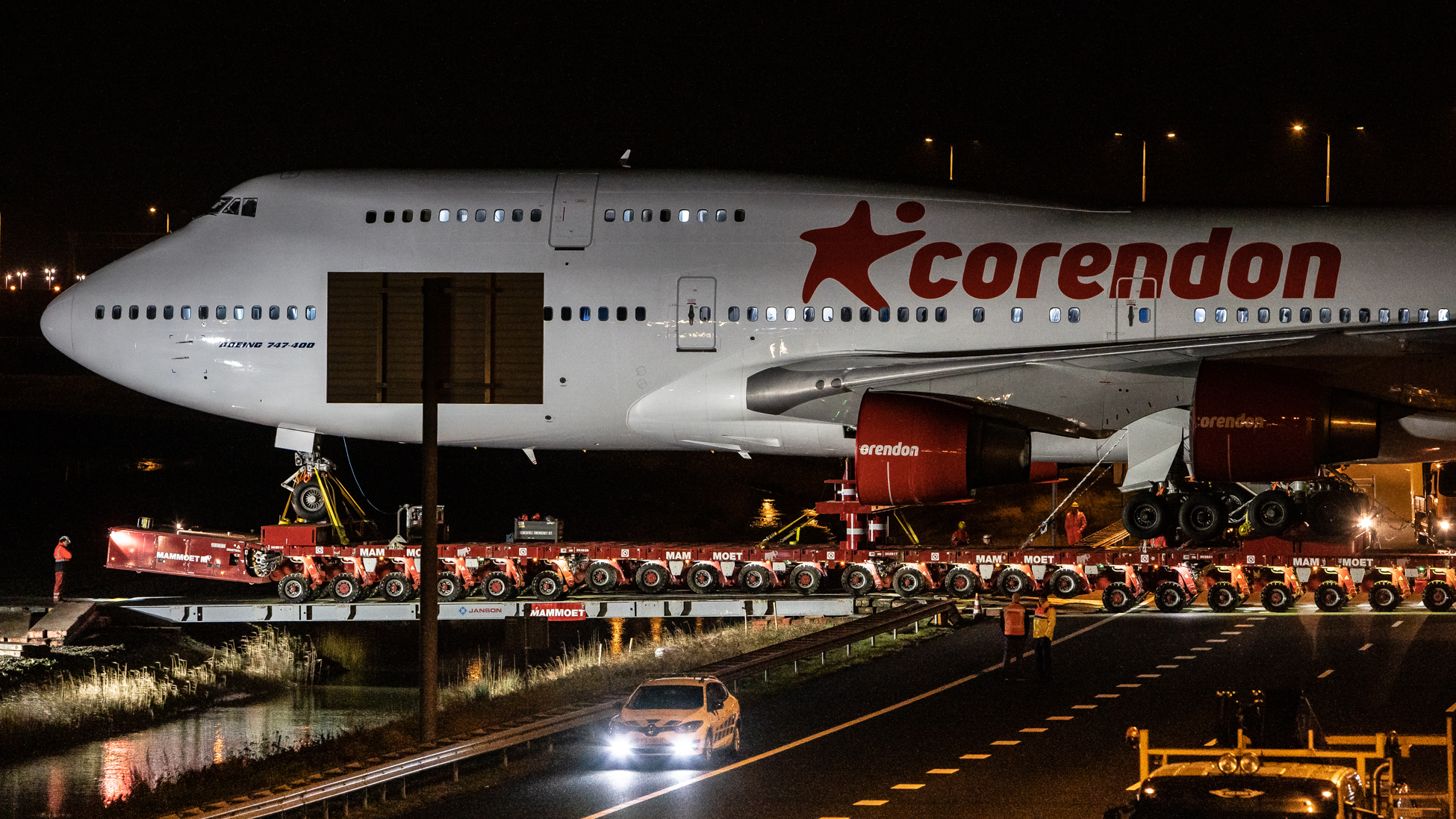 On 5 February, the aircraft was towed via Tweeduizend El and Sloterweg, two roads close to runway 18C-36C (Zwanenburgbaan).
Aviation24.be will publish more pictures this weekend.