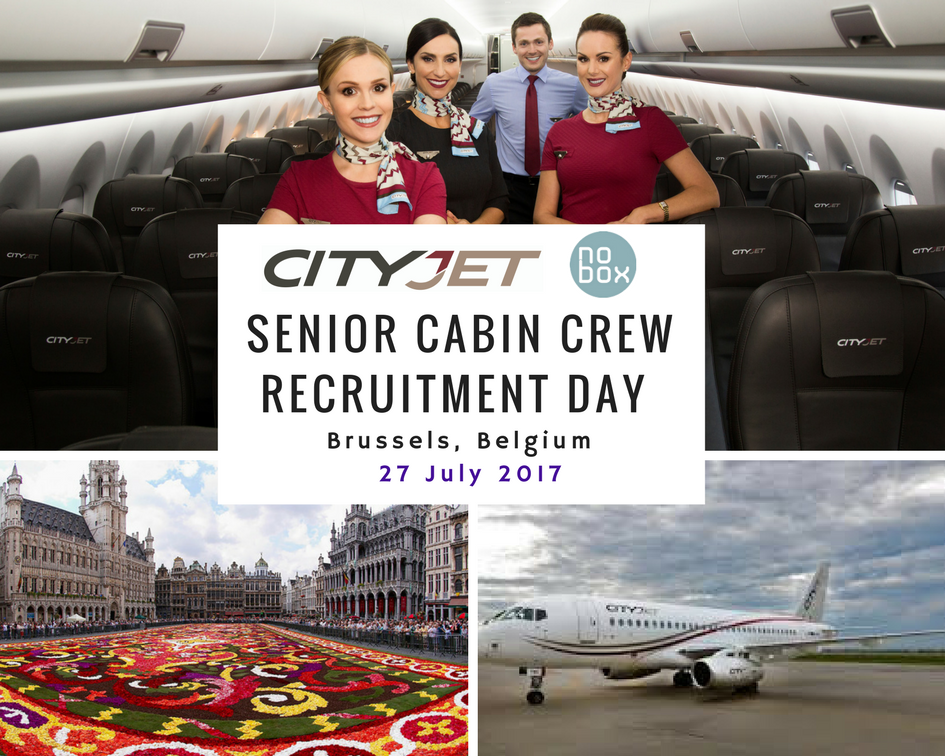 Are you an experienced Flight Attendant seeking a job as Cabin Crew (Hôtesse de l'air)? Do you have a passion for travel? Do you enjoy meeting new people from different backgrounds and cultures. Do you have excellent customer service skills? If so, we have the job for you. NoBox HR Outsourcing are delighted to announce that we are currently recruiting for Senior Cabin Crew positions for our client CityJet.
This is an exciting opportunity to join our team, operating for CityJet who are a dynamic and progressive Airline. Applicants will be based in the cosmopolitan city of Brussels, Belgium. You will be operating on CityJet's newest aircraft, the Superjet SSJ100.
We will be holding a Recruitment Day for this role in Brussels on 27 July 2017. You must be available to start Training at the end of August 2017 in Brussels. So what are you waiting for? Apply today.