French airline connects the ports nine times a week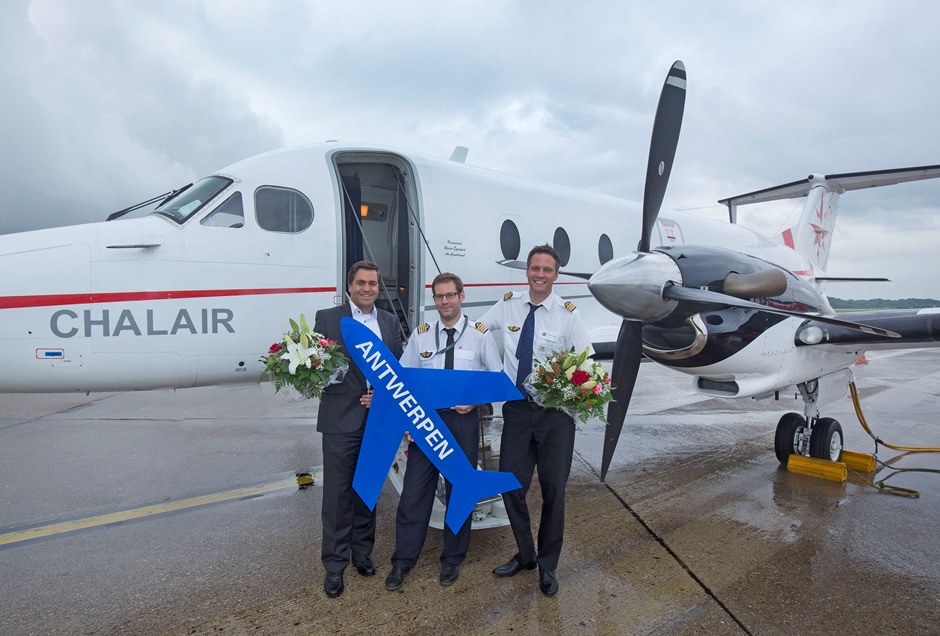 As of today, the popular route with business travellers Hamburg – Antwerp is again present in the route network of Hamburg Airport. The airline Chalair Aviation connects the two major port cities nine times a week from Monday to Friday by direct flights. Chalair flies with the comfortable 19-seat Beechcraft 1900.
Following the bankruptcy of the Belgian airline VLM Airlines the route Hamburg – Antwerp was discontinued on June 22 with immediate effect. Now Chalair Aviation takes over the route. "We are pleased that we could find so quickly a new airline for the route Hamburg – Antwerp. With Chalair Aviation a reliable partner continues operating a route popular with business travelle", said Michael Eggenschwiler, CEO of Hamburg Airport.
The flights from Chalair Aviation will take place on the following days and at the following times of day:
Flight times:
Monday to Thursday Antwerp – Hamburg (Departure: 07:00 Arrival: 08:20)
Monday to Thursday Hamburg – Antwerp (departure 08:45 am, arrival: 10:05)
Monday to Friday Antwerp – Hamburg (Departure: 17:45, Arrival: 19:00 pm)
Monday to Friday Hamburg – Antwerp (Departure: 19:30 Arrival: 20:50)
With nine weekly flights during peak hours from Monday to Friday, especially business travelers have an ideal connection between the two major business locations in Hamburg and Antwerp.
Chalair Aviation celebrates its 30th anniversary this year. The airline which specializes in regional air traffic is a partner of the frequent flyer program of Air France / KLM.
The flights can be booked online via www.chalair.eu or at a travel agency.