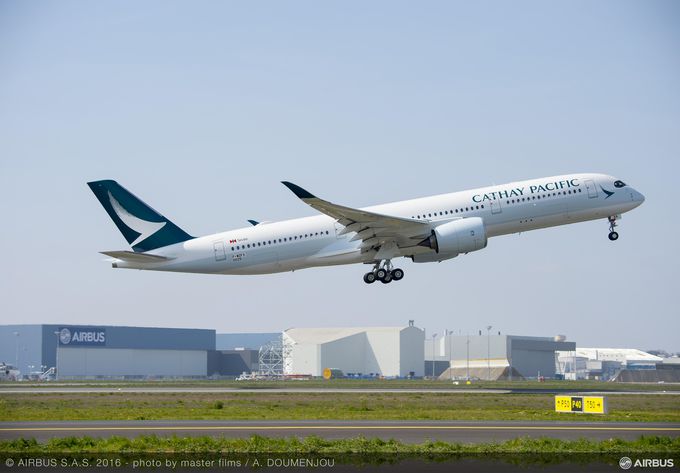 Hong Kong airline Cathay Pacific has announced that it will use biofuels made from waste on some long-haul flights to try to reduce greenhouse gas emissions, the Hong Kong press reported on Tuesday.
These flights between the former British colony and the United States, where the biofuels are produced, will use a blend of conventional fuels and biokerosene, starting in 2019, according to the South China Morning Post.
Cathay hopes to reduce its carbon emissions by 80%.
"Aviation biofuels are going to play a key role at Cathay and in the industry's quest for lower emissions," Cathy's director of biofuels, Jeff Ovens, told the Post.
Cathay invested in 2014 in the American company Fulcrum BioEnergy, which transforms municipal solid waste into biokerozene.
"These fuels will have a lower carbon footprint than fossil fuels, at a competitive price compared to traditional fuels," added Jeff Ovens.
Airlines are handicapped by the volatility of crude oil prices.
As oil prices plummeted last year after peaking, Cathay lost 4.49 billion Hong Kong dollars (540 million euros) in the first half on hedging contracts for kerosene purchases made at the time when it was much more expensive.
The group reported a net profit of HK$ 353 million (€ 40 million), falling 82% year on year.