New non-stop connection to the home of the Beatles
Blue Air celebrates maiden flight from Hamburg to Liverpool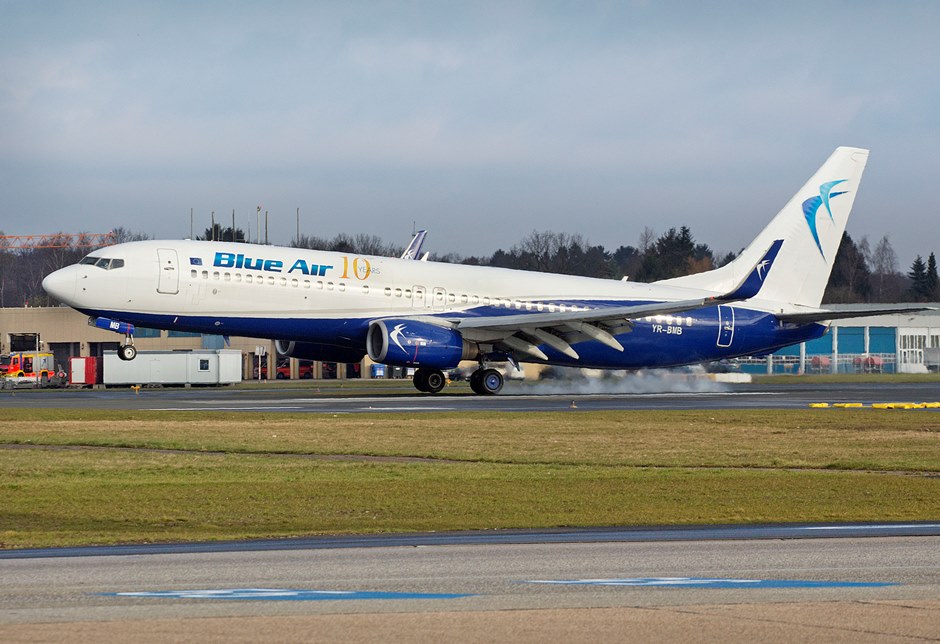 A thriving music scene, two famous football clubs, and a wide range of museums – all this and much more is on offer in Liverpool. And now, the city is just one non-stop flight away from Hamburg. Today, Blue Air celebrates the official maiden flight on its new service from Hamburg to the English port city. The airline operates four flights per week all year round between northern Germany and the home of the Beatles, on Monday, Wednesday, Friday and Sunday. Liverpool is a brand new destination in Hamburg Airport's route network. Modern B737 aircraft is deployed on the service.
Dr. Jörgen Kearsley, General Manager Aviation Marketing at Hamburg Airport, says :
Liverpool is a brand new destination that we never had in our timetable before. Hamburg and Liverpool have a special connection thanks to music: Liverpool was the hometown of the most famous of bands, The Beatles – and their career really began with their first gigs in Hamburg.
Tudor Constantinescu, Blue Air Chief Commercial Officer:
We are elated to be increasing our presence at Hamburg, this time flying from our latest operational base at Liverpool. These two cities have a strong football bond and I am confident several FC Liverpool fans have been craving for a year-round direct connection. We will continue to expand our offering into Hamburg, with the addition of Cluj-Napoca in June. This highlights our commitment to the city and northern Germany.
Liverpool is also an important commercial location in England and home to numerous banks, financial institutions and major companies, along with the United Kingdom's second-largest export port. Tourism is also one of the city's most important economic sectors. The historic part of the port city of Liverpool is a World Cultural Heritage site. And in 2008, Liverpool was the European Capital of Culture. The city is also famous as home of the popular football clubs FC Liverpool and FC Everton. The world's largest Beatles museum, "The Beatles Story", is a must for every Beatles fan, providing exciting behind-the-scenes insights about the world-famous band. And a range of city tours take interested visitors to legendary location linked with the Beatles, by bus or on foot – places like Penny Lane or the Cavern Club, where the band played almost 300 gigs.
Blue Air will launch another new route apart from Liverpool this summer, to Cluj-Napoca in Romania. Starting on 3 June, there will be two weekly flights to the Transylvanian city, considered a cultural stronghold in Romania. Blue Air is also extending its operations to Bucharest, Romania, operating three flights per week instead of two in the summer timetable.
Flights to Liverpool can already be booked online at blueairweb.com or at your travel agent. Tickets start at 19.99 euros one-way.
31.03.2017