This morning, the inaugural Belavia flight B2 817 from Minsk (MSQ) landed at 12:17 local time at Brussels South Charleroi Airport (CRL) with 90 passengers and Belorussian authorities. The Boeing 737-500 registered EW-252PA was welcomed with a water salute by the airport fire brigade.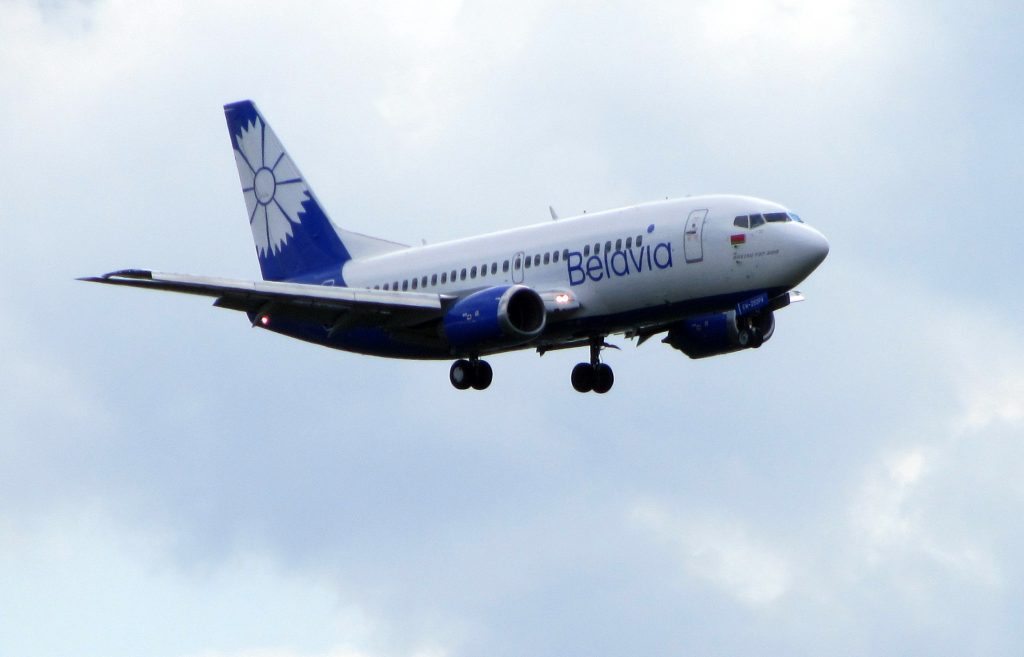 After the first passengers disembarked, the authorities from Belarus were greeted by the welcome salted bread presented by two girls in traditional dress.
Time for the speeches, in which everyone praised the new route as a way to reinforce trade and tourism between the two countries:
After the welcome drink and a cold buffet of Walloon specialities, it was time for the Belorussian delegation to re-embark together with 105 passengers for the return flight B2 818.
Belavia will initially fly three times weekly, with a 76-seat Embraer E175. Boeing 737-500 or Boeing 737-800 equipment could also be used, depending on the passenger load. The Monday flight will depart from Minsk at 13.00 and arrive in Charleroi at 14.45 (local time), with departure from Charleroi at 15.20 and return to Minsk at 19.00. The Thursday and Saturday flights will leave Minsk at 9.40 and land at Brussels South Charleroi Airport at 11.25 (local time), with departure from Brussels at 12.00 and return to Minsk at 15.40.
For May, 75% of the seats are already sold, with many passengers transferring at Minsk to further destinations. Thus the Deputy Director General of the company has already promised that the frequencies would increase very fast.
Belavia is offering business class (a first at Charleroi) and economy class, with the possibility of transfers in Minsk to a host of destinations:
Moscow, St. Petersburg, Kaliningrad, Krasnodar and Sochi in Russia;
Kostanai, Almaty and Astana in Kazakhstan;
Baku in Azerbaijan;
Batumi and Tbilisi in Georgia;
Kiev, Odessa, Lviv, Zaporisha and Kharkiv in Ukraine;
Tehran in Iran; and
Tel Aviv in Israel.
A few more pictures of the event (click on a picture to enlarge it)
Text and pictures © André Orban