FORT WORTH, Texas — American Airlines Group (NASDAQ:AAL) today reported March and year-to-date 2017 traffic results.
American Airlines Group's total revenue passenger miles (RPMs) were 18.8 billion, down 1.2 percent versus March 2016. Total capacity was 23.0 billion available seat miles (ASMs), down 0.9 percent versus March 2016. Total passenger load factor was 81.5 percent, down 0.2 percentage points versus March 2016.
The Company expects its first quarter 2017 total revenue per available seat mile (TRASM) to be up approximately 2 percent to 4 percent year-over-year. In addition, the Company expects its first quarter pre-tax margin excluding special items to be between 4 percent and 6 percent. This compares to prior guidance which had TRASM up approximately 1.5 percent to 3.5 percent and pre-tax margin of 3 percent to 5 percent. The improvements from prior guidance are driven primarily by higher yields. For more financial forecasting detail, including the Company's anticipated first quarter net special items, please refer to the Company's investor relations update also filed today.
The following summarizes American Airlines Group traffic results for the month ended March 31, 2017, and March 31, 2016, consisting of mainline-operated flights, wholly owned regional subsidiaries and operating results from capacity purchase agreements.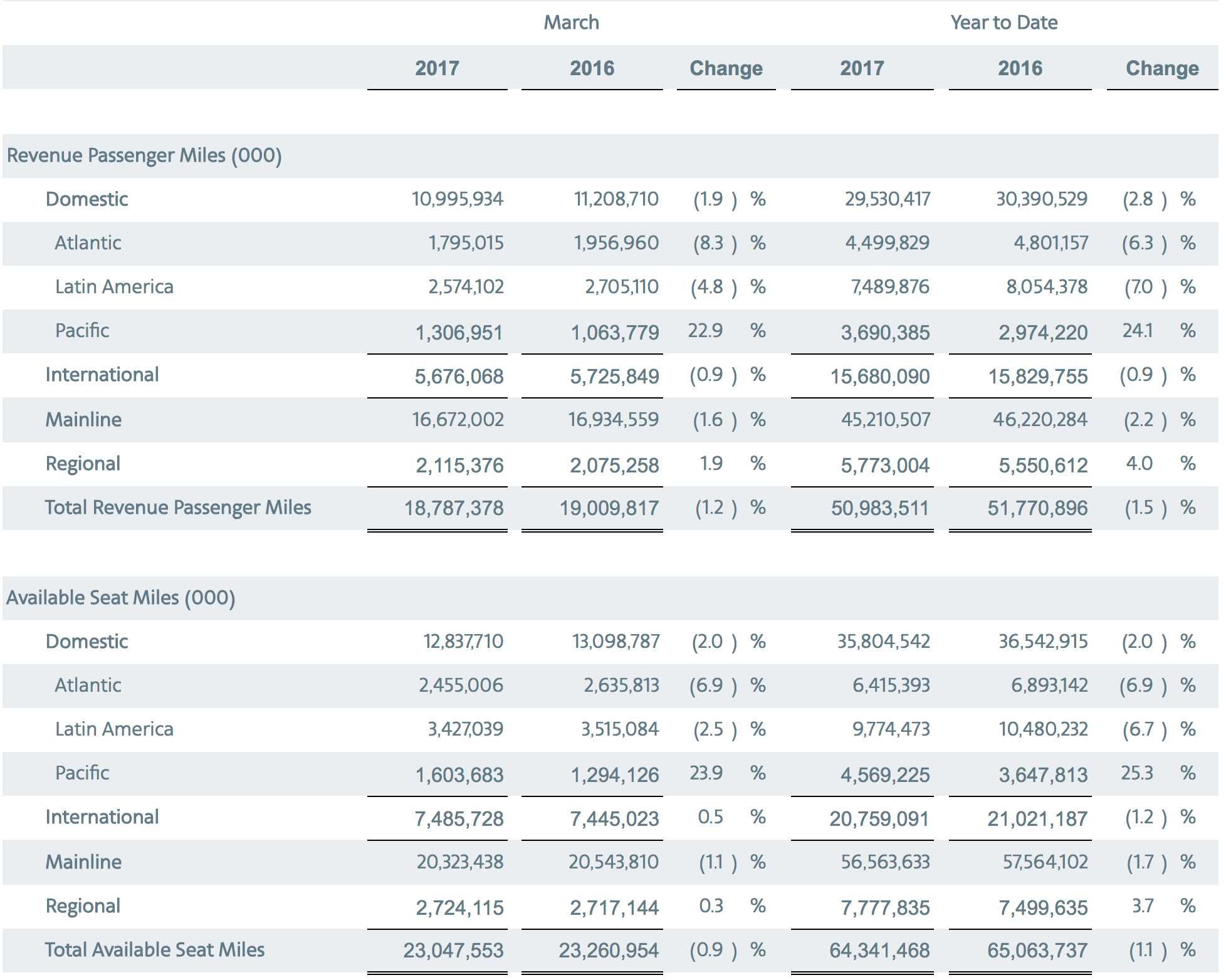 Download: http://s21.q4cdn.com/616071541/files/doc_downloads/newsroom/Press_Release/2017/04112017-March-Traffic-FINAL.pdf