Op de website van Alitalia bieden ze scherpe tarieven aan voor vluchten naar Rome en Milaan. Fantastisch nieuws voor de passagiers, maar de vertaling naar het Nederlands is wel van een bedroevende kwaliteit.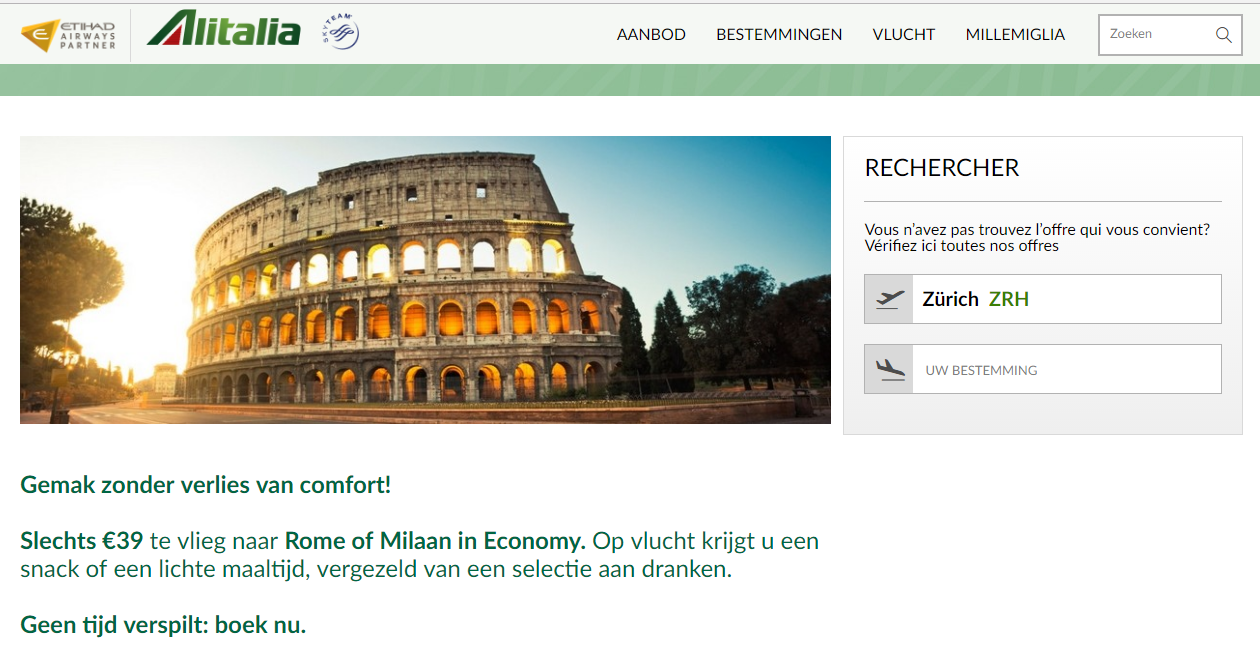 Eventuele correctie:
Reis gemakkelijk zonder verlies van comfort!
Vanaf 39€ vliegt u naar Rome of Milaan in Economy klasse. Op de vlucht kan u genieten van een snack of een lichte maaltijd vergezeld van een gratis drankje.
Verspil geen tijd: boek nu!
Boeken periode of boekingsperiode ?

Resiperiode of reisperiode ?

Vooruitboekperiode (niet gekend door Van Dale)
---
"En als u genoeg gedronken hebt, mag u tekstjes beginnen schrijven voor onze website." pic.twitter.com/08Rp0VLAjd

— Raphael Cockx (@raphaelcockx) January 27, 2017
Nota van de redactie: uitzonderlijk in het Nederlands