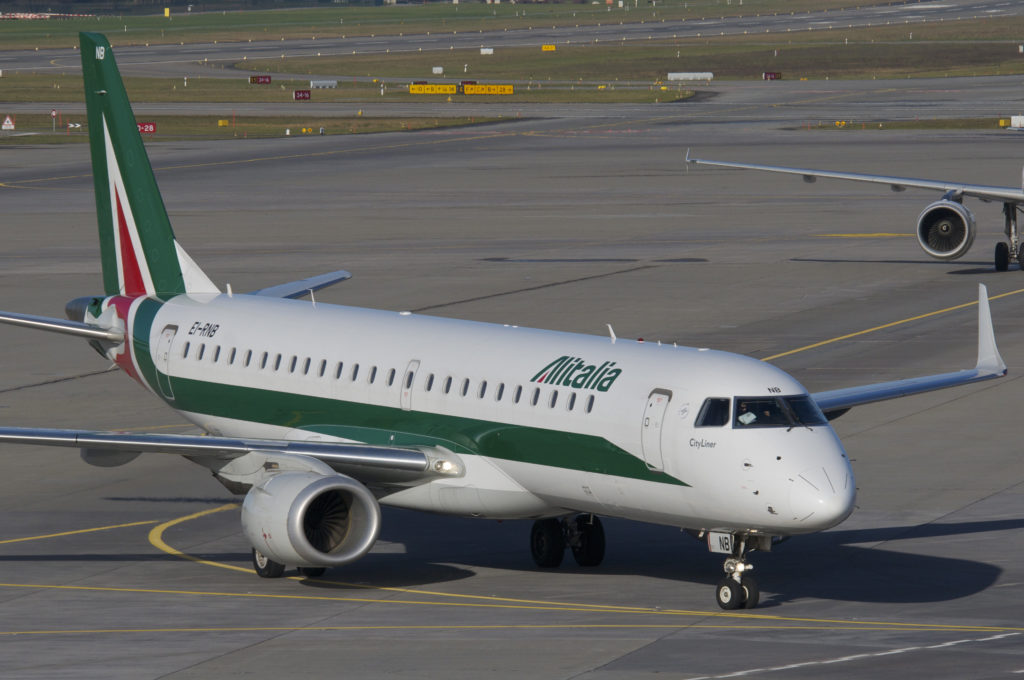 As mentioned earlier here, the workers of Alitalia rejected a turnaround plan comprising job cuts and salary reductions to save some 2 billion euros per year. This was the only way to cut losses which amounted to more than 7 billion euros over the past decade. The Italian Government agreed on a bridge loan of 400 million euros in order to keep the company afloat during six months, the time to find a buyer.
All this to no avail. The shareholders gathered today voted today to file for special administration, a procedure by which the Government will provide funds to maintain operations and appoint supervisors who will either be able to turn around the carrier, else order its judicial liquidation. The special administrators have 180 days to find a viable solution.
There are few options left to turn around the company: sell assets, reduce operations, cut jobs. All options that were rejected by the workers.
The Government had said earlier that it refused to inject more money in the ailing company. Few other carriers are interested in buying Alitalia: Lufthansa had clearly refused. Etihad, which already owns 49%, is wary to pump in more money.
Alitalia press release
Alitalia's shareholders meeting, convened today, noted with deep regret the outcome of the referendum among the employees. The negative vote has determined the inability to implement the relaunch and restructuring of the Company.
Italian shareholders and Etihad, based on the strong potential growth of the company, and on an industrial plan which included a structural cost reduction of which two thirds were not related to labour costs, were committed to recapitalise and finance the plan with EUR 2 billion.
This commitment was subject to an agreement with the trade unions, which was rejected by the employees in a referendum.
The Board of Directors, which convened after the shareholders meeting, having acknowledged the serious economic and financial situation of the Company, of the unavailability of the shareholders to refinance, and of the impossibility to find in a short period of time an alternative, has decided unanimously to proceed with the filing for "amministrazione straordinaria" (extraordinary administration) in compliance with the Italian law.
Alitalia's flight schedule will continue to operate as planned.