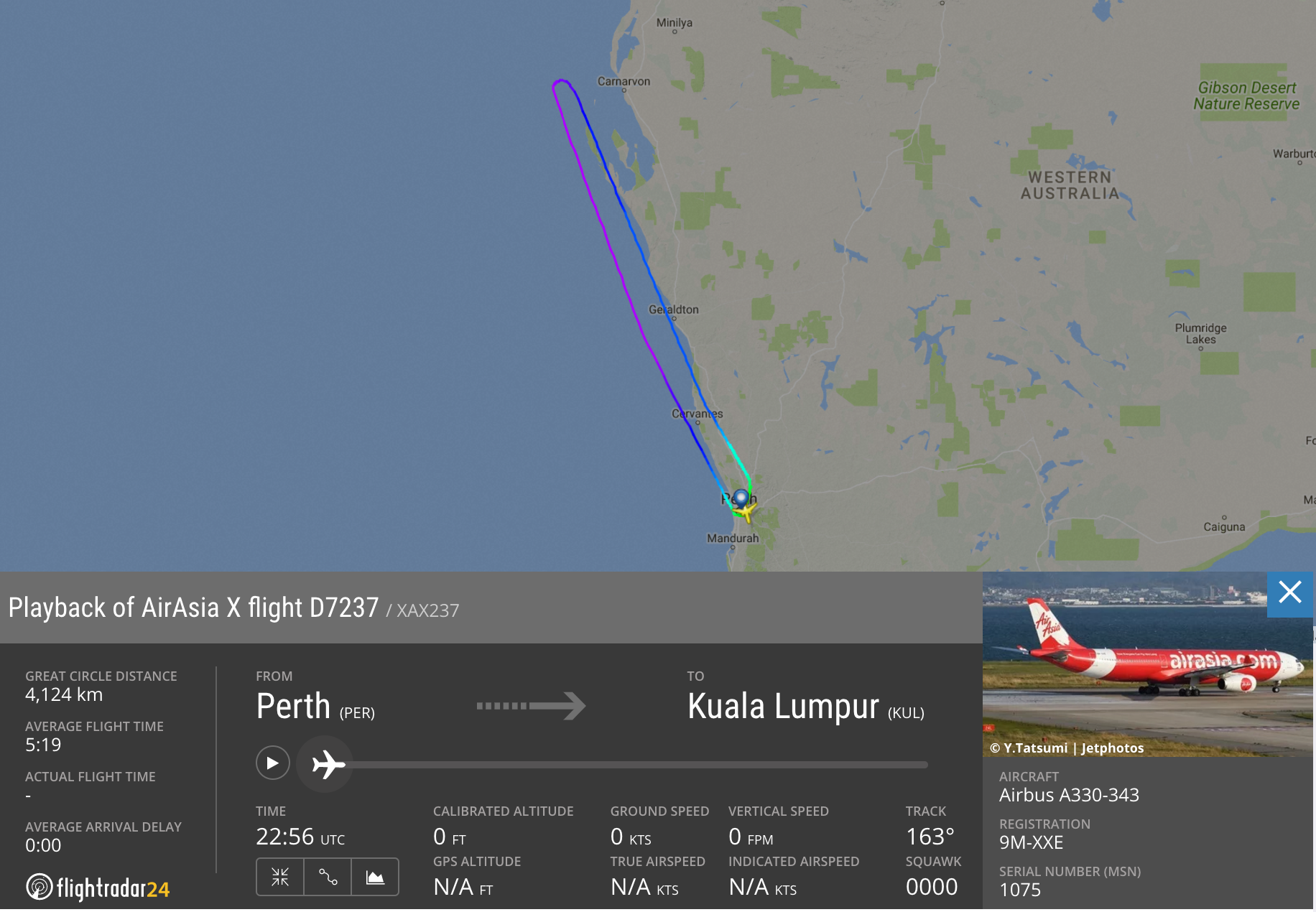 AirAsia flight #D7237 from Perth to Kuala Lumpur turns back after engine issue, aircraft was a 7 years old Airbus A330 reg. 9M-XXE
The decision to turn back was made as the flight passed over Shark Bay, about one hour and 15 minutes into the flight.
Passengers said the captain announced that there appeared to have been an engine seizure on the left side, and they would be returning to Perth.
@AirAsia flight D7237 about to make "abnormal landing" in Perth after suffering engine failure mid flight to Kuala Lumpur @9NewsPerth #9News pic.twitter.com/n4ELpZsPXc

— Rebecca Johns (@Rebecca_C_Johns) June 25, 2017
Statement by Air Asia:


An Air Asia pilot has told his passengers he was scared and they should pray when their plane started to violently shake. pic.twitter.com/13mHiQricu

— 7 News Perth (@7NewsPerth) June 25, 2017