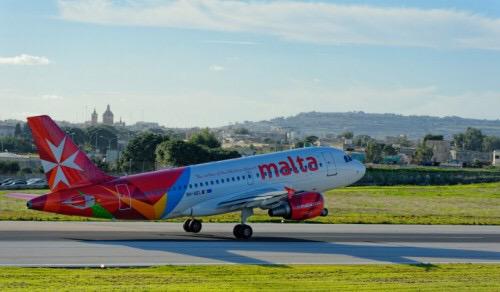 After 43 years of commitment to its Malta-Brussels- Malta route, Air Malta continues to increase capacity with up to double daily flights. This added frequency is intended to support the increased demand of air travel between the European capital and Malta.
In summer Air Malta plans to continue increasing seat capacity on the Brussels route by over 25 per cent or another 20,000 seats over the same period last year. This is the fifth year in a row that the airline has increased flights and seats on this route. Last year Air Malta carried 84 per cent of all the traffic between Malta and Brussels.
Thanks to this increased capacity and growth on this route, more and more conference organisers are making Malta their destination of choice.
In June there will be a number of important EU Commission conferences with over 2,000 delegates converging from all over Europe to Malta. On top of the planned scheduled services, Air Malta has programmed three additional flights to/from Brussels to facilitate access for these delegates and to offer even more travel opportunities to travelling public.
Air Malta's chief commercial officer Paul Sies said:
It's great to see how Air Malta can offer flexibility to the hotel and the conference and incentive industry of Malta and create new revenue streams for the island by adding more flights when required.

The airline is actively looking for new revenue opportunities. With the cooperation of stakeholders, it offers flexibility by adjusting its network capacity when and where needed.

It just shows that Air Malta is more than an airline and is more of an extension of the infrastructure of Malta. It is the only airline truly committed to Malta and the Maltese.