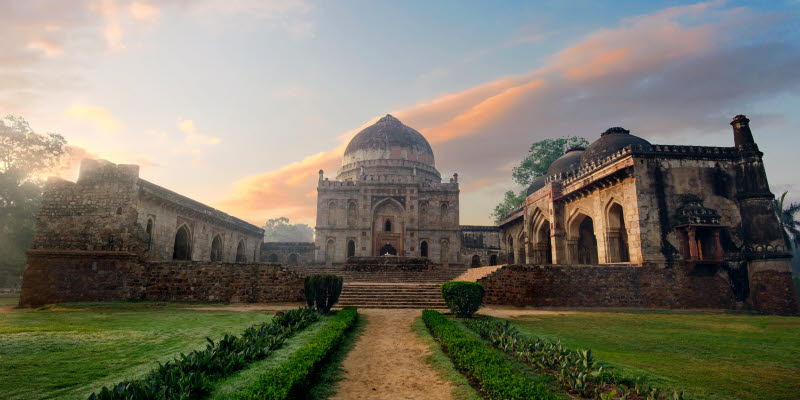 On the 15th August, Air India starts operating the new direct route between Stockholm and Delhi three times per week with a Dreamliner B787-8
The number of long-haul routes from Stockholm Arlanda Airport continues to increase as Air India launches a non-stop service between Stockholm and Delhi. There is strong demand for direct air links to India, both in leisure travel and from the business community, who will now have even more opportunities to continue travelling in Asia from the carrier's Delhi hub. Passenger volume between India and Sweden has grown by a full 50 per cent over the past three years.
With business dealings growing between Sweden and India, there is a great need for more access between the capitals of the two countries. Today passengers flying between them are divided equally between leisure and business travellers, as is the number of Indian and Swedish passengers in both directions. With the new air link, Swedish travellers will get not just a new route but also improved access to other destinations in Asia via Air India's hub in Delhi.
"Stockholm Arlanda is the fastest growing airport in Scandinavia. We are pleased that Air India has now chosen to set up operations in Stockholm and is also a clear confirmation of our strong growth. Sweden has the largest market in Scandinavia, and demand is increasing for non-stop services to India, especially among business travellers. The new route will also make it more convenient for the growing number of Indian visitors to fly to Stockholm," says Jonas Abrahamsson, CEO of Swedavia.
Making the announcement, Ashwani Lohani, Chairman & Managing Director of Air India, said, "As part of Air India's international route network expansion plans, we are happy to announce the Delhi-Stockholm direct flight from August 15, 2017. The flight will be operated thrice a week on Boeing 787 Dreamliner aircraft."
Since 2013, there has been robust growth in the number of intercontinental direct routes to and from Stockholm Arlanda, with a total of 19 direct routes now established.
"We are many who have worked hard to make a direct flight between Stockholm and New Delhi a reality. A direct flight to India, the world's second most populated country with an economy that is growing and developing in a rapid pace, means a lot for Swedish growth and job creation. Air India's decision is therefore highly welcomed", says Mikael Damberg, Swedish Minister for Enterprise and Innovation.
Connect Sweden with it´s partners Visit Sweden and especially Visit Stockholm has played an important role in establishing the new direct route to Delhi.
"Stockholm has been working hard for this direct service to Delhi. We see great profits for the tourism industry and the whole of Stockholm's business community. I am very pleased with today's announcement, says Karin Wanngård, Mayor of Stockholm.
"For us, India is a market with great potential for Swedish Tourism. During the last five years more and more Indians chose Sweden as their holiday destination. Beautiful nature, unique experiences such as the Northern lights, and its progressive lifestyle makes Sweden an exciting emerging destination for Indian travellers. We look forward to a further growth of the tourism from India to Sweden," says ?Kristina Ösund, interim CEO at Visit Sweden.