Members of Dutch aviation website Airwork.nl discovered that a new company Air Hollandia has been founded with headquarters at the same adress as Denim Air, the ACMI wet lease airline that was grounded on 24 November 2016.
Air Hollandia has been registered as a passenger (and cargo) airline, able to sell tickets, provide services as a tour operator and all other activities related to the company.
The newly started Dutch airline is currently looking for first officers, type rated on Fokker 100 aircraft. The one year employment contract will start on the 1st of July.
Forum discussion: http://www.luchtzak.be/forums/viewtopic.php?t=61756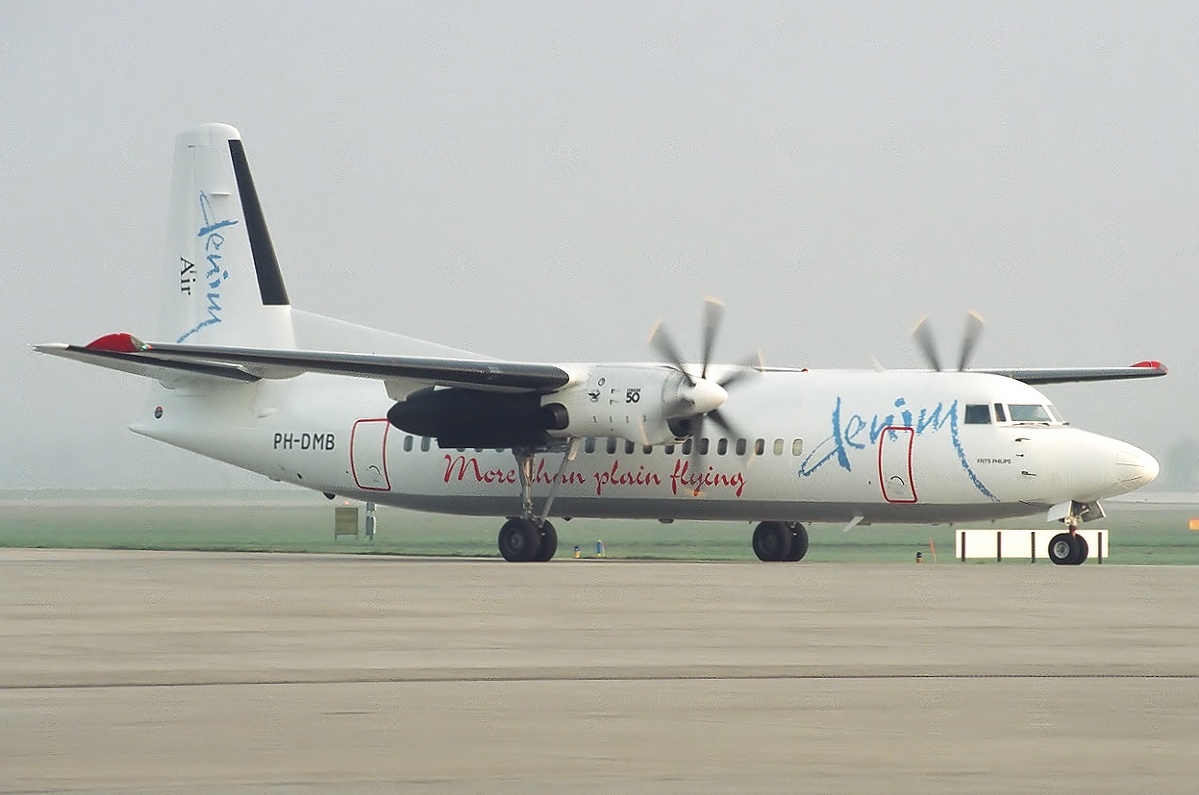 Door Paul Spijkers – http://photos.airliners.net/photo/Denim-Air/Fokker-50/0229457/L/, GFDL, Link