On 12 February 2019, Transavia equipped the first Boeing 737-800 (PH-HSK) with new Split Scimitar Winglets in partnership with GKN Fokker Techniek. This is a new type of winglet that considerably reduces fuel consumption, and with which Transavia is taking steps towards making the fleet more sustainable.
Compared to the Blended Winglets, with which the Transavia fleet is currently equipped, these Split Scimitar Winglets create an additional fuel savings of 1.5 percent, according to aircraft manufacturer Boeing. That is due to the improved aerodynamic features the wings gain through this new type of winglet. For a Boeing 737-800, those savings can be as much as one hundred tons of fuel on a yearly basis. Furthermore, the flight range is increased by about 200 kilometres.
The first installation on a Transavia B737-800 has taken place at GKN Fokker Techniek in Woensdrecht. GKN Fokker Techniek and Transavia have had a successful working relationship for years in the field of regular maintenance, ad-hoc repairs and modifications to the fleet.
Mattijs ten Brink, CEO Transavia, said, "Our partnership with Fokker stems from the early years of Transavia, and we are very happy that GKN Fokker Techniek is also now contributing to making our fleet more sustainable."
Jeff Armitage Managing Director, Vice President GKN Fokker Techniek: "We are truly honoured to be selected by Transavia for the installation and completion of the Split Scimitar Winglets of their B737-800. GKN Fokker Techniek employees are very proud to be involved again in the assignment for Transavia. We look forward to expanding our long-standing relationship with Transavia during this prestigious programme."
Transavia intends to equip five Boeing planes with the sustainable winglets this year. Transavia's Dutch fleet currently consists of 35 Boeing 737-800s and 7 Boeing 737-700s. On 25 January this year, the latest type of Boeing 737-800NG was delivered to Transavia.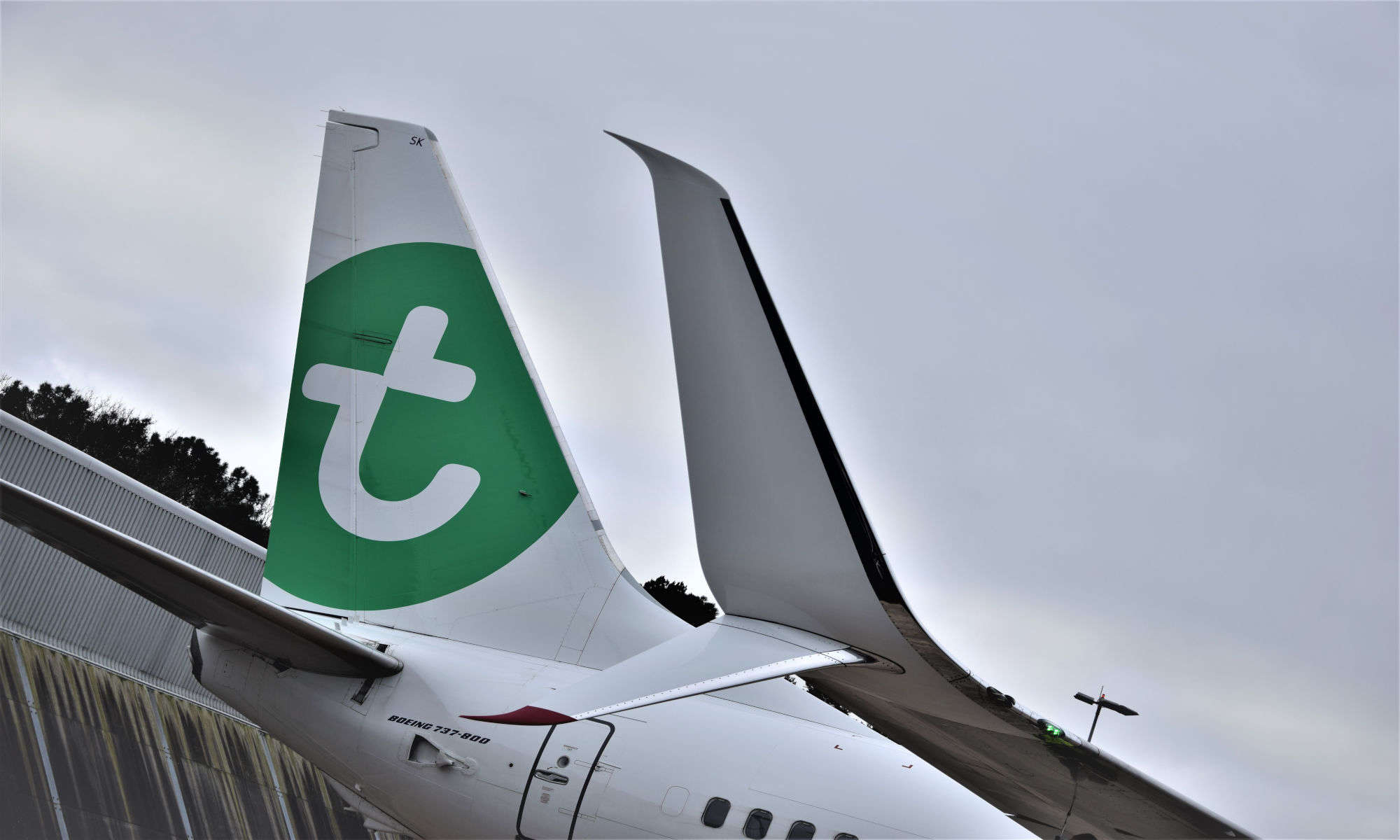 Transavia Schiphol, 13 February 2019