Buffeted by winds reaching up to 113km/h, KLM flight from Amsterdam landed in Hong Kong on Wednesday morning as airport sees 65 per cent reduction in its daily flights
A plane from the Netherlands was the only flight to land in Hong Kong on Wednesday morning as a severe typhoon wreaked havoc on the airport.
The plane was a Boeing 747-400M reg. PH-BFR.
In extremely challenging conditions, with wind speeds of between 80km/h and 113km/h buffeting the aircraft, KLM flight 887 from Amsterdam, landed at 10.33am at Hong Kong International Airport (HKIA).
An Ethiopian Airlines flight from Addis Ababa, flight 672, aborted its landing at Hong Kong moments from touchdown and diverted to Xiamen airport in mainland China.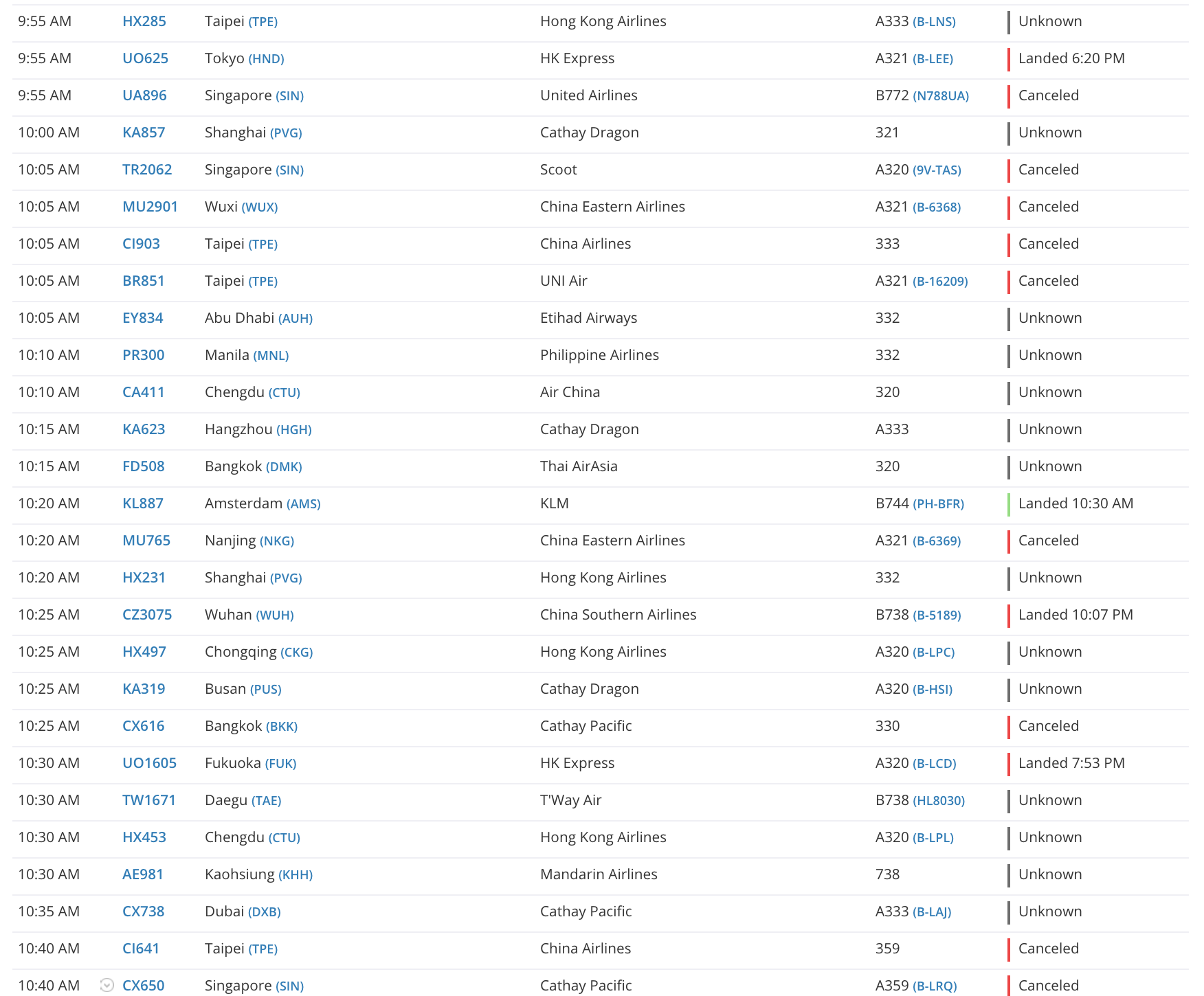 Only 400 flights are scheduled to arrive or depart from Hong Kong on Wednesday – a 65 per cent reduction in daily flights – as Typhoon Hato hit the city and the Observatory issued the No 10 storm signal – the highest category.
This is nuts! KLM Amsterdam to Hong Kong landing just north of the eye of 100 mph+ Typhoon #Hato pic.twitter.com/csF7WyIlN2

— Jim Edds (@ExtremeStorms) August 23, 2017
The return flight towards Amsterdam (KL888) departed with a 14 hours delay!