The Singapore-Denpasar-Singapore legs of KLM flights KL835 / KL836 were cancelled today, Sunday 26 July, due to the Mount Agung volcanic eruption on the Indonesian island of Bali. KLM applies strict safety rules around volcanic eruptions and does not consider it safe to land and depart on Denpasar in the dark.
Stranded KLM passengers with respective destinations Denpasar / Singapore will be rebooked as soon as possible, but only on flights that take off and land in daylight.
The passengers who depart from Amsterdam today with final destination Denpasar have been informed that their flight has been cancelled for today. Flight KL835 from Amsterdam to Singapore flies today according to the regular timetable.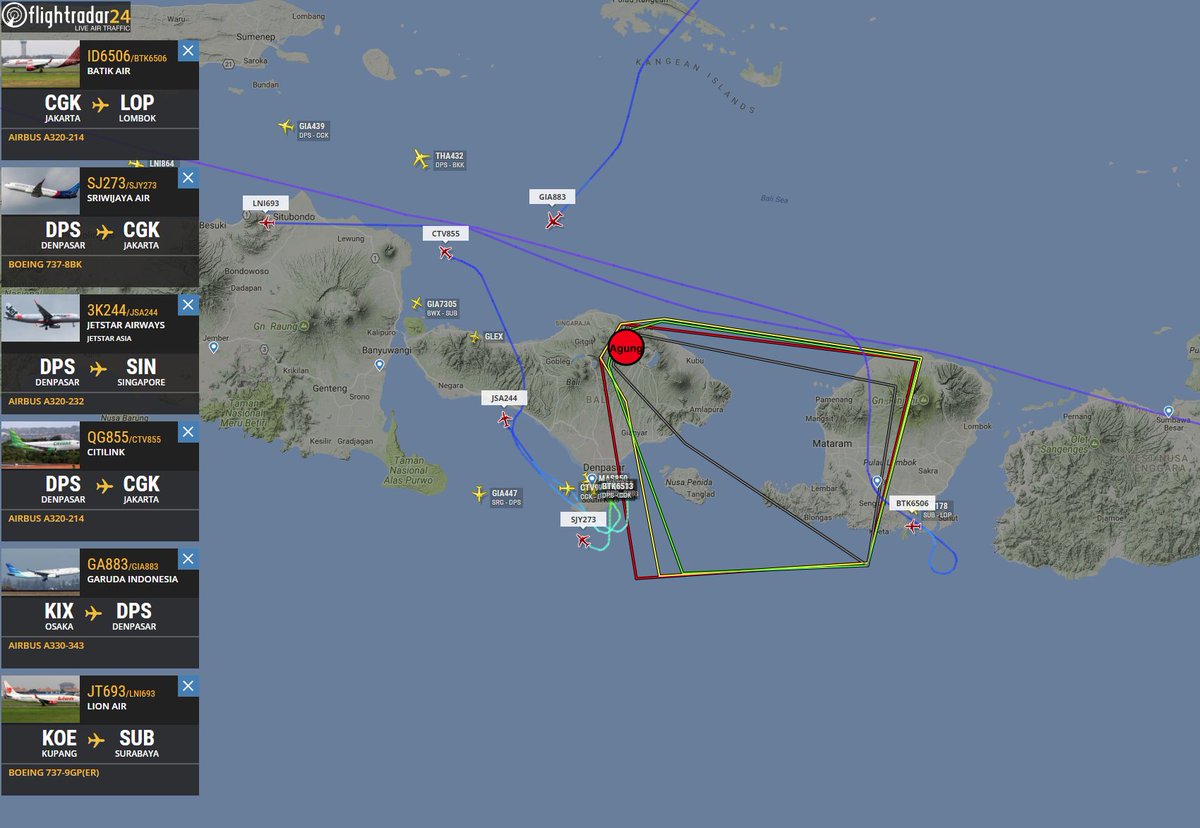 Amstelveen, November 26, 2017