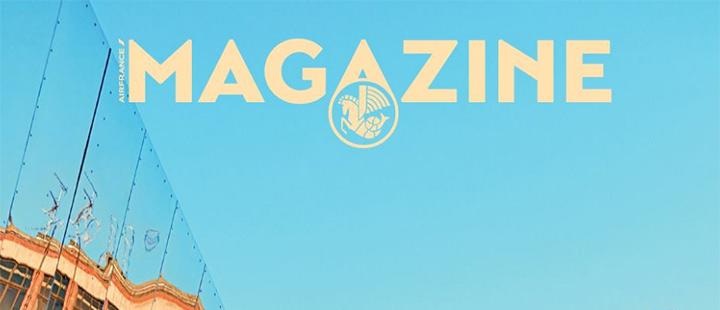 Since 3 April, the Air France Magazine has been available in both paper and digital formats, on smartphones, iPads and computers.
On the airfrancemagazine.com website, each page can be read vertically or horizontally for optimum reading pleasure.
The articles are enhanced with sound, 360° videos, slideshows, links and other web content that will make the reading experience even better, navigating from one article to another, or strolling from one keyword to another for a more personal navigation experience and transverse reading of all the magazines.
The new website also has an agenda to discover all the latest artistic, cultural and international news. With this agenda, readers can send or share an interesting event with their friends and relatives.
Finally, in the various different sections, the Air France Magazine is confirming its asserted perspective where inspirations, trends and rich content are in the spotlight.
To discover the website, go to airfrancemagazine.com