Today the Corsican regional airline, Air Corsica, started its operations from and to Brussels South Charleroi Airport. Bastia and Ajaccio are the two Corsican destinations to be served from Charleroi. For the first year of the new service, flights will operate from March to November 2017, initially with four weekly frequencies, increasing to 9 weekly flights in July and August .
Th'e first Air Corsica Airbus A320 registered F-HZFM was greeted on the tarmac by a water cannon salute by the airport fire brigade.
Luchtzak.be webteam member André Orban attended the celebrations with many guests, among which the Minister of Tourism of Wallonia René Collin, the Chairman of Air Corsica Jean Biancucci, many Corsican authorities, Charleroi Airport CEO Jean-Jacques Cloquet, folkloric groups from Corsica who performed music, etc.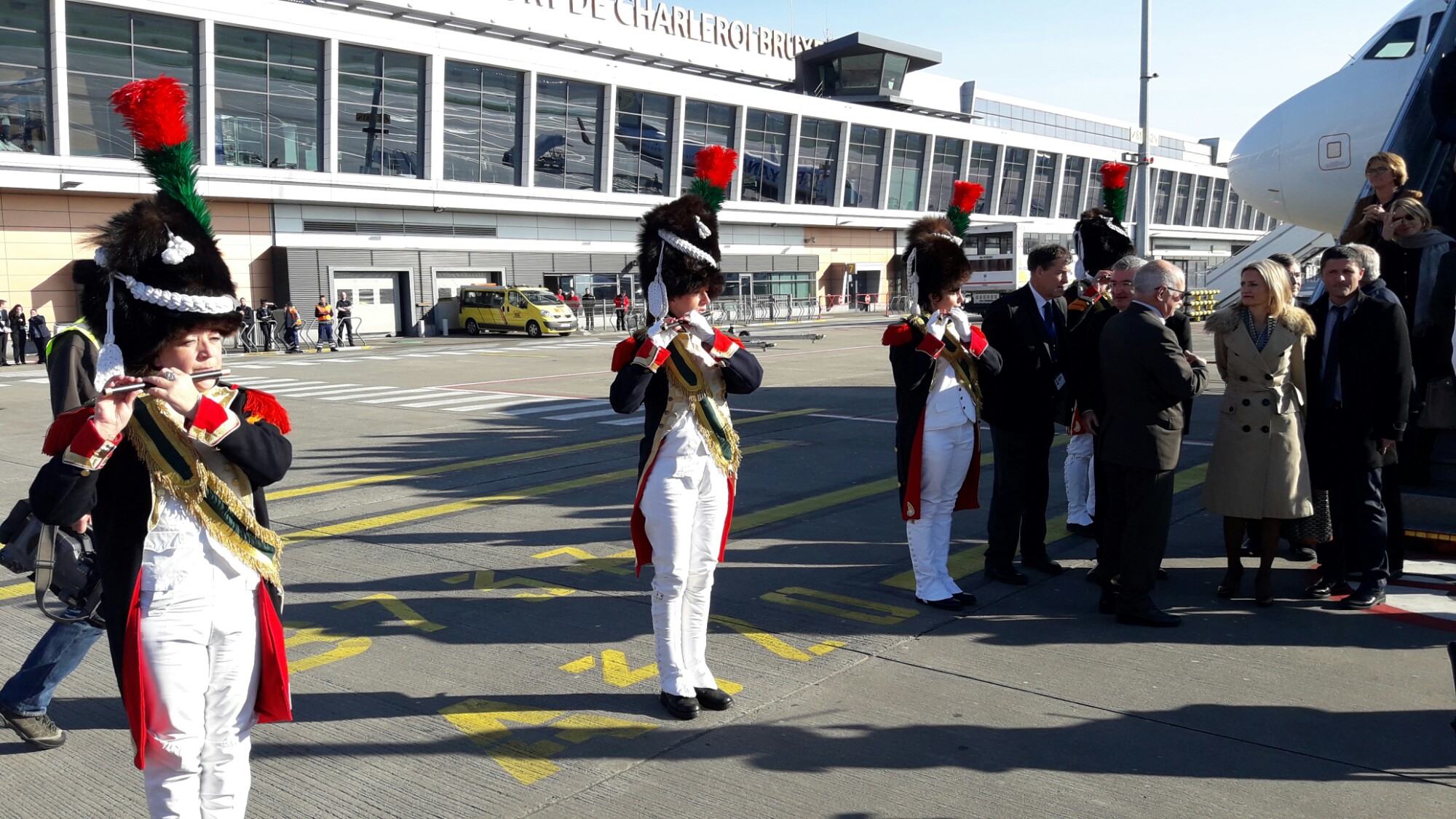 Air Corsica was founded in 1989 as the first airline in Corsica. Almost 21,000 flights operate each year to serve sixteen destinations in Belgium and France. In addition, Air Corsica carries out many charter flights from cities like Madrid, Berlin, Vienna, etc. More than 1,734,000 passengers have been carried in 2016. The Air Corsica fleet comprises eleven aircraft: six 70-seat ATR 72-500s and five Airbus A320s capable of carrying 180 passengers, with one more Airbus A320 on order. The Charleroi-Ajaccio and Charleroi-Bastia services will be operated by Airbus aircraft.
Air Corsica Airbus A320 F-HZFM on CRL Tarmac after arrival
Forum discussion: http://www.luchtzak.be/forums/viewtopic.php?f=21&t=61210
Video report by Télé-Sambre: http://www.telesambre.be/le-premier-vol-d-air-corsica-vers-charleroi-a-atterri-dimanche-sous-le-soleil-_d_21603.html