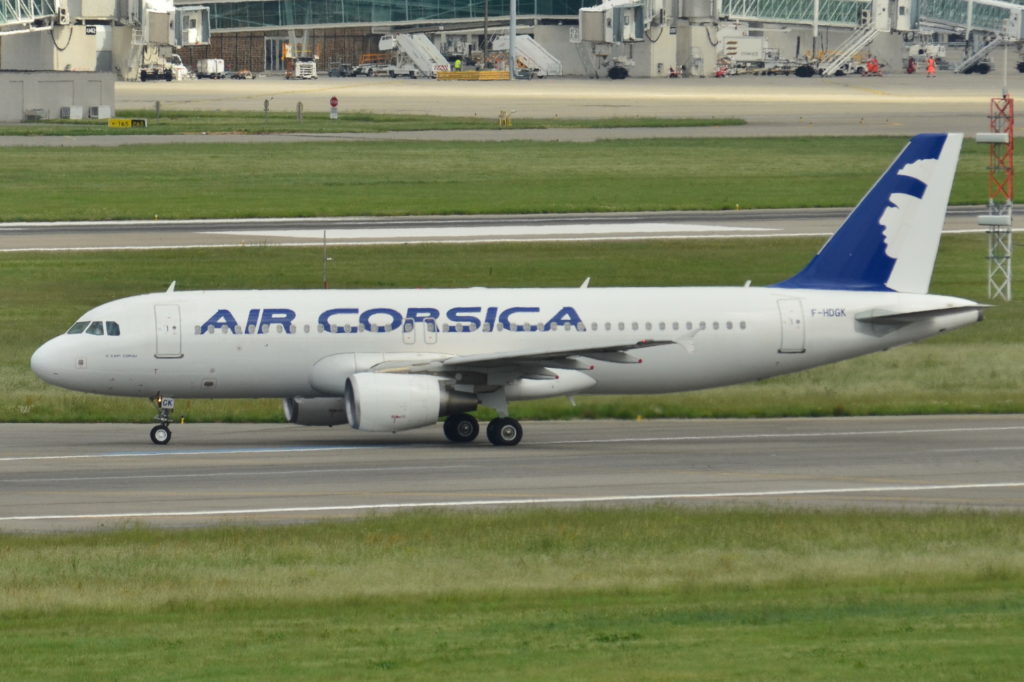 Good news for fans of the Isle of Beauty. Corsican regional airline, Air Corsica, is expanding the service it offers at Charleroi for the 2017 summer season. 1080 additional seats will be available for flights to Ajaccio this July and August, so a 5% increase compared with the number that was originally announced. This increase responds to the high level of demand for flights to Corsica from Charleroi. Incredibly popular with Belgian customers, flights to the Isle of Beauty are enjoying huge success, and the airline is responding to this by adding more flights.
Active at Charleroi since 26 March 2017, Air Corsica and its flights to Ajaccio and Bastia have been a huge hit with passengers at Brussels South Charleroi Airport. With flights fully booked, the airline is keen to respond to public demand by offering 5% more seats for its first year at BSCA. Initially offering 20,880 seats for July and August, the airline is expanding its service and will now be putting on an additional 1080 seats for the Charleroi/Ajaccio route, so three more flights from Charleroi on Tuesday 18 July, 25 July and 8 August 2017.
XK790
Ajaccio – Departs at 10.55
Charleroi – Arrives at 12.35
XK791
Charleroi – Departs at 13.20
Ajaccio – Arrives at 14.50
Philippe DANDRIEUX, chairman of Air Corsica's Management Board, explains:
We are in exactly the position we want to be in to be able to establish links between Belgium and Corsica quickly so we can develop long-term traffic between our two delightful destinations. However, we always listen to our customers so that we can adapt our services to the demand both for flights from Charleroi to Corsica, and for our compatriots keen to discover all the energy and attractions that Belgium has to offer
Jean-Jacques CLOQUET, BSCA's CEO, observes:
As far as Brussels South Charleroi Airport is concerned, we are proud of the success enjoyed by Corsica as a destination. We are thrilled with the success that Air Corsica is having at Charleroi and we would like to thank them for the trust they have in us. We couldn't have hoped for a better scenario than what we see now. Corsica is one of the flagship destinations for Charleroi this year, and demand is continuing to rise, as the service offered by Air Corsica, with tickets available from €39, all in, offers passengers a quick getaway, without the need to travel too far. The results we have seen are better than we could have expected, and we will continue to work with Air Corsica to develop our joint activities.
Charleroi, 15 May 2017