Air Belgium today announced the 3 travel classes that will be retrofitted on the Airbus A340 aircraft: economy, premium and business class seats. Additionally the airline told Belgian newspaper La Libre Belgique that Brussels Airport will be the airport of choice to start flights between Brussels and Hong Kong.
The new Belgian airline will begin operations with four flights per week from Brussels to Hong Kong as from October 2017, and will increase to six weekly flights to the same destination by 2018. Other Chinese cities are also scheduled for the program. Charleroi Airport currently hasn't got the necessary infrastructure for our long-haul flights, CEO Niky Terzakis explained to the newspaper.
Website Air Belgium: http://airbelgium.com/en
Forum discussion: http://www.luchtzak.be/forums/viewtopic.php?f=7&t=58795&start=344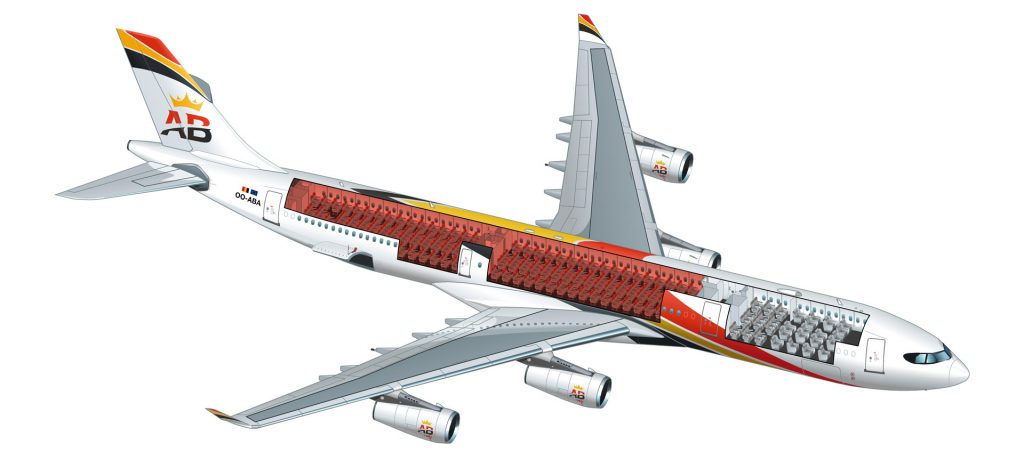 Economy
Relax comfortably seated and enjoy meals and beverages. Curl up in a warm blanket to watch a movie, safe in the knowledge that your included checked baggage will land safely with you. At Air Belgium, affordable means enjoyable too!
---
Premium
Take it a level up in our Premium class. Look forward to relaxed seating in the quiet and comfort of a separate cabin section. Be first to board with priority boarding and choose from delicious upgraded meals and drinks. With smart options like flex dates, our Premium experience is shaped around you.
---
Business
Fly away in the height of luxury through our Business class. Recline in spacious seating while our cabin crew treats you to a delicious menu of meals and beverages. Reach your destination feeling recharged with little extras and options like fast security checks. Who says you can't mix business with pleasure?