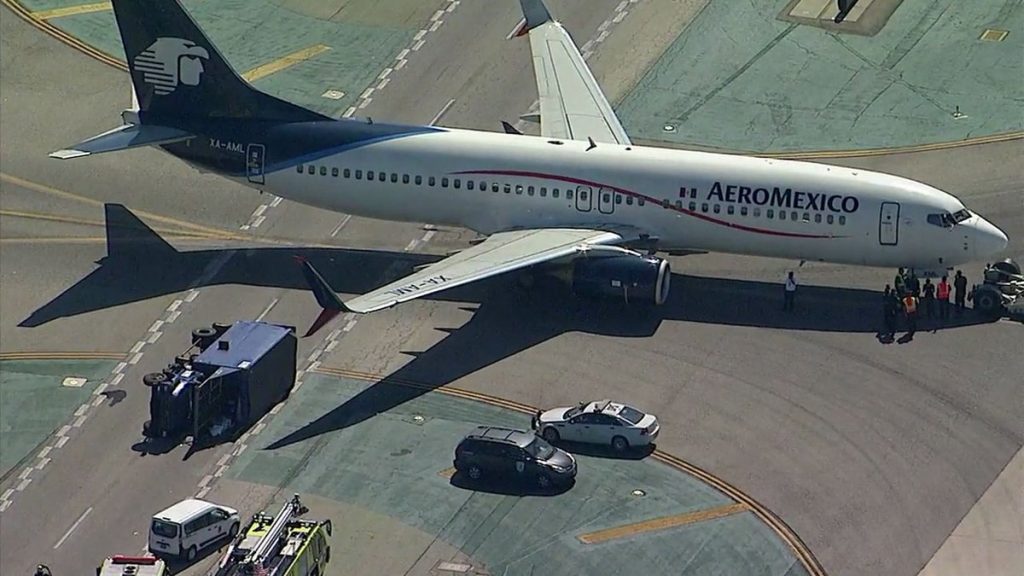 An Aeromexico Boeing 737-800 passenger jet registered XA-AML, operating flight AM642 from Mexico City, was taxiing to its gate at Los Angeles International Airport (LAX) when it collided with a catering truck Saturday afternoon, leaving eight people on the truck (six men and two women) with non-life-threatening injuries. One of the employees was trapped inside and firefighters had to pull them out.
The collision happened around 2:30 p.m. local time. The plane continued to the gate and passengers deplaned normally.
The right wing of the plane struck the utility truck, causing it to overturn near a taxiway.
There were no injuries among the 149 passengers on the Aeromexico aeroplane, although one passenger reported pain following deplaning. The injured were taken to local hospitals and were listed in stable condition.
The plane sustained minor damage on the right wing.