Early wake-up call for a flight departing at 06:00. Travelling with hand baggage only and having downloaded my boarding pass on my phone, I proceeded immediately to the Baggage and body screening in the Connector. What a crowd at 05:00 am! But fortunately, it moved swiftly.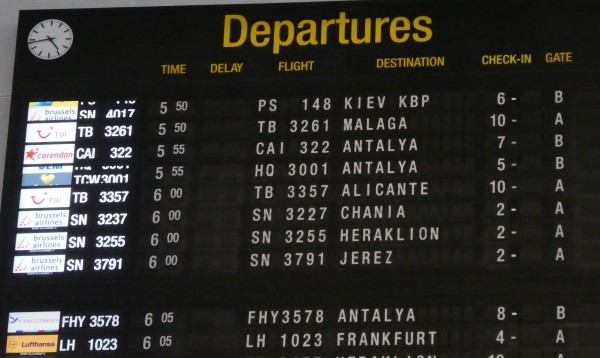 From the day before, I knew through the BRU app that the plane would be unusual: OM-HEX. I looked it up and realised that it is a 15-year old AirExplore Boeing 737-800, all white with a red TUI marking. And indeed, at gate A65:
Flight: TUI Airlines Belgium TB3357
Date: 05 SEP 2018
Aircraft: AirExplore Boeing 737-800 reg. OM-HEX
From-To: Brussels – Alicante (BRU-ALC)
Seat: 5F
Scheduled/Effective Time of Departure: 06:00/06:14 (GMT+2)
Scheduled/Effective Time of Arrival: 08:25/08:28 (GMT+2)
Scheduled/Effective Duration of the flight: 2 hr 25 min/2 hr 14 min
Nice window seat 5F, with sufficient legroom, booked in advance. The load factor was close to 100%. As it was a wet-leased flight, the cockpit was Slovakian, and the cabin crew consisted of two Slovakians and three Belgian flight attendants. And the safety card instructions were in Slovakian first.
Slightly delayed push-back and take-off from the usual 25R. Due to the early departure, I didn't have breakfast yet and I was happy to have pre-ordered a meal for 10€. It was served after half an hour and consisted of two (or more) bread rolls with butter, strawberry jam, camembert cheese, a yoghurt with fruit and a bowl of melon. With a drink: coffee for me. All served with a smile.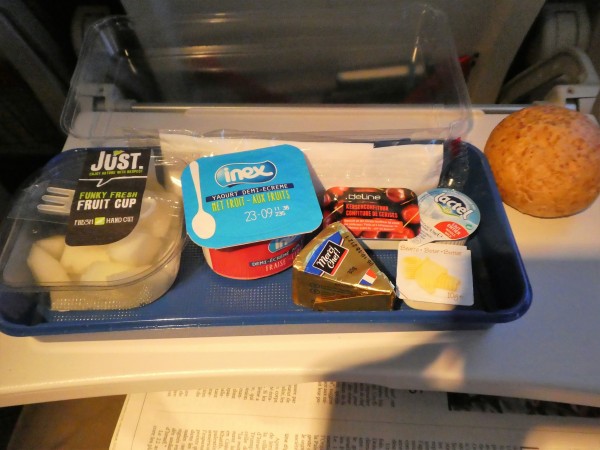 The flight was without problems and soon it was time to land at Alicante-Elche, an airport filled mainly with low-cost and charter airlines.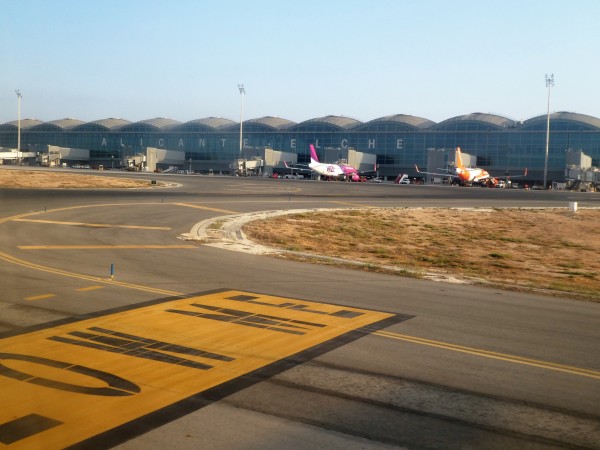 Landing on the single runway (10). On-time arrival and very soon I was out of the (rather small) airport.
All in all, a nice flight. Now a full day in Alicante…
All pictures © André Orban
Appeared first @ https://www.aviation24.be/forums/viewtopic.php?f=4&t=64333