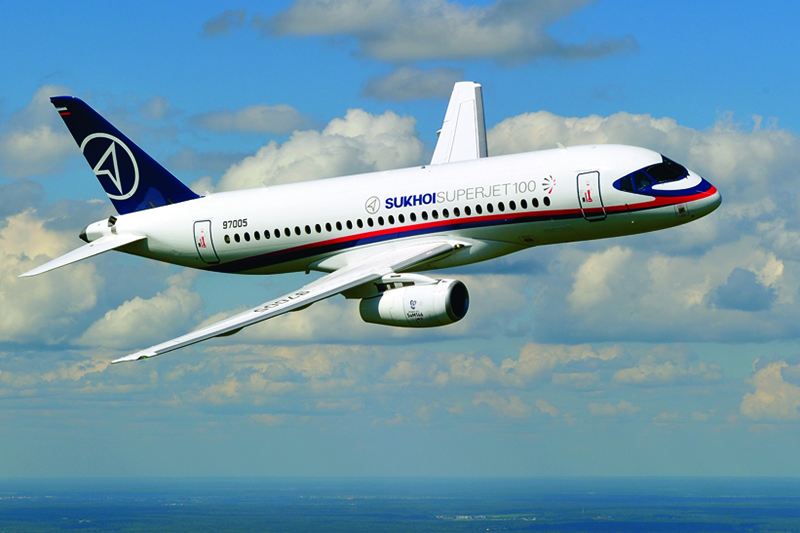 Russia signed a contract to sell several Sukhoi 100 passenger super jets to Iran during the MAKS 2017 Air Show.
The contract was signed in a meeting between senior Iranian and Russian defence officials in MAKS 2017 Air Show.
A sum of 40 countries participated MAKS 2017 to purchase new airplanes from world's giant aviation companies and Russia succeeded to sign contracts worth $ 6.7 billion.
Russian Minister of Energy Alexander Novak had said a few months ago that Iran was going to buy 12 Sukhoi 100 super jets from Russia.
Novak added that Moscow was interested in launching a production line in Iran to produce spare parts and the equipment required for Russian planes.
The Sukhoi Superjet 100 is a modern fly-by-wire twin-engine regional jet with 108 (all economy) passenger seats. With development initiated in 2000, the airliner was designed and spearheaded by Sukhoi. On 21 April 2011, the Superjet 100 undertook its first commercial passenger flight.